Donald Trump's lawyer 'paid ex-porn star $130k hush money to stop reports of sexual encounter'
The White House 'strongly denied' the reports while Cohen also stated the report was not true.
Donald Trump's lawyer paid a former porn star $130,000 (£95,000) in hush money to keep her silent about a sexual encounter with the US President.
Trump Organization attorney Michael Cohen arranged the payout to adult film star Stephanie Clifford in October of 2016, it was reported.
Both the White House and Cohen denied the reports which alleged that an encounter took place in July 2006 at a celebrity golf tournament in Lake Tahoe, Nevada.
Clifford, who performs under the stage name Stormy Daniels, has appeared in more than 150 adult films, such as "Dirty Deeds" and "Nymphos".
According to The Wall Street Journal (WSJ) the money was paid to prevent Clifford, who was 27 at the time, talking about the alleged encounter as then Republican candidate Trump prepared for the national vote.
A White House official told the WSJ: "These are old, recycled reports, which were published and strongly denied prior to the election."
While Cohen told the paper: "President Trump once again vehemently denies any such occurrence as has Ms. Daniels.
"This is now the second time that you are raising outlandish allegations against my client.
"You have attempted to perpetuate this false narrative for over a year; a narrative that has been consistently denied by all parties since at least 2011."
A photo uploaded to Clifford's MySpace account that year shows the pair in 2006, the year after Trump married Melania in 2005.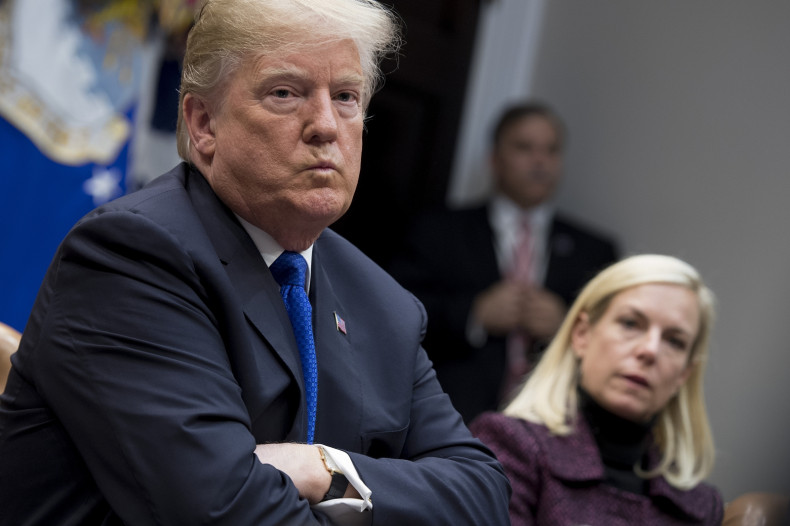 The report states that Clifford may have been talks with ABC's Good Morning America TV show in the autumn of 2016 to discuss the US President.
In a statement released through Cohen, Clifford also denied "a sexual and/or romantic affair" with Trump.
She said: "Rumors that I have received hush money from Donald Trump are completely false."
In a typically eventful week Trump was forced to deny calling Haiti, El Salvador and the entire African continent "shithole countries."
Trump also ditched plans to visit the UK next month amid fears he will not be made welcome, despite claiming he cancelled the visit because the new US Embassy he was planning to open was a "bad deal" agreed by Barack Obama.