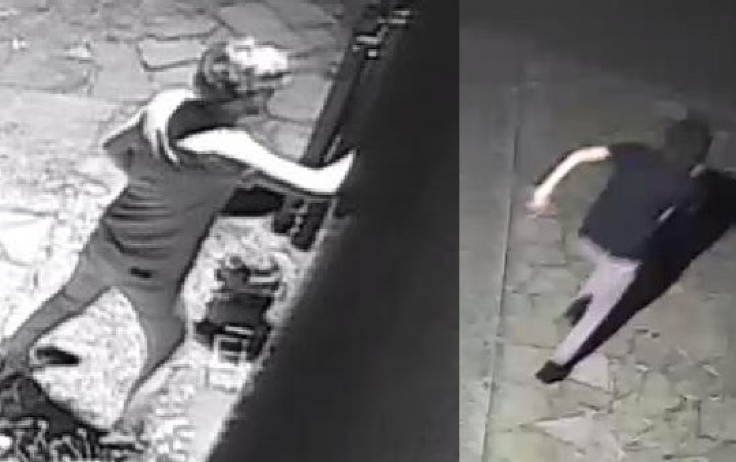 An epic three-year game of knock-door-run in Dorest could soon come to an end after police released CCTV images of two men playing the prank in a bid to slam the door on their antisocial behaviour.
The hunt for the suspects comes after a family in Yetminster complained individuals have been banging on their front door for between two and three years. The latest incident occurred at around 10.50pm on 8 July when two men knocked on the door before running away and getting into what is thought to be a blue Honda Civic.
The offenders are described as being aged between 18 and 20 years old and police community support officer Mark Jones, of Sherborne police, said the family had been deliberately targeted.
"This family have been targeted over a sustained period of time and the behaviour of these individuals is causing them great distress and upset. As part of our investigation we are now in a position to issue CCTV images of two men we suspect are responsible.
"I appreciate these images are not very clear but I would urge anyone who recognises the two men in the CCTV from their stance or clothing to please contact Dorset Police. Finally, I would like to remind those individuals committing these offences to think carefully about their actions and the impact it is having on others."
Anyone with information is asked to contact Dorset Police at dorset.police.uk, via email 101@dorset.pnn.police.uk or by calling 101, quoting occurrence number 55160106341. Alternatively contact Crimestoppers anonymously on 0800 555111 or via www.crimestoppers-uk.org.