A demonstrator has described the moment he saw thugs daub swastikas on coaches and smash the car windows of a Russian family during a clash between fascist and anti-fascist groups.
Members of racist group Combat 18, along with other neo-Nazis, hurled bins and chairs at coaches of pro-migrant protesters as they pulled into a service station in Maidstone, Kent, en route from London to a demonstration in Dover on 30 January.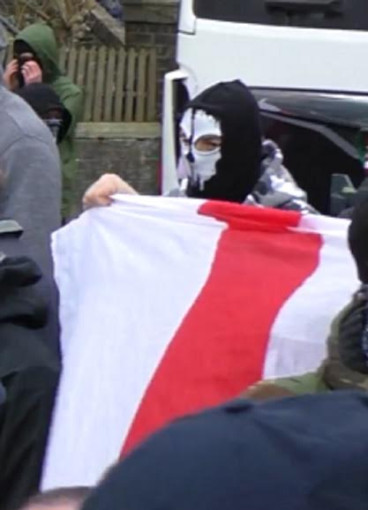 Dan Glass, who was punched and thrown to the floor by a man with the far-right protesters, said: "We were going to Dover so that there was an alternative to the banners being waved by the Nazis.
"They were holding signs saying 'Hitler was right' and 'White power worldwide', so we were going to stand with banners saying 'refugees welcome'.
"When we pulled into the service station, they had obviously been following us, they are clearly getting organised.
"That's where I saw Nazis writing swastikas on our coaches in blood, they were throwing anything they could get hold of," he recalled.
"People like Combat 18 were there, and they were armed. They were pulling chairs from the café, they chucked bins at the coaches and they all had weapons.
"One of my friends saw them smash the windows of a car that they said belonged to a Russian family passing through the service station – there were kids in the car and the windows were just smashed in by Nazis.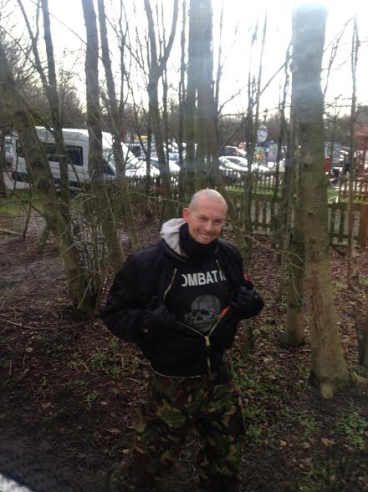 "These groups obviously feel emboldened by the anti-migrant sentiment that is helped along by people like David Cameron making his 'bunch of migrants' comment or Katie Hopkins referring to people as 'cockroaches', or people feeling we will 'tolerate' refugees coming here rather than welcoming them."
Of the five coaches taken to the demonstration by the anti-fascist demonstrators, only two were able to continue to their Dover destination, with three so badly damaged they had to be taken back to London.
"I think that was their intention," Glass said. "They smashed the wing mirrors on the coaches; it was a clever tactic, so when we got to Dover we were totally outnumbered."
Despite making it past the violent attack at the Maidstone service station, people on the two coaches that proceeded to Dover hadn't seen the last of the violence, with many – including Glass – physically attacked at the demonstration.
"Police were supposed to be holding the Nazis in a kettle, but they were just running around the streets," he said. "People were pulling down their shutters, I felt sorry for anyone who lives in Dover who had their town invaded by Nazis.
"I was walking down a side street during the demo, when a group of at least 50 Nazis came round the corner, and shouted 'that's them, get them'," he continued. "I didn't have time to run, a man punched me in the face and took me to the floor.
"I was down for about five minutes, and I was concussed for nearly an hour – I kept asking where we were.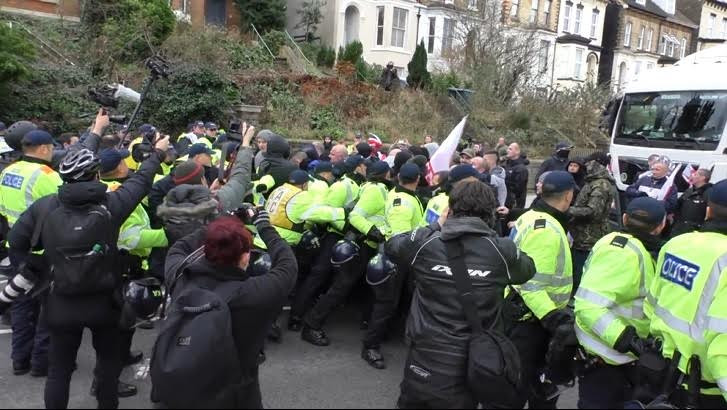 "Back on the coach, there were people bleeding from their heads, I met a journalist with a broken arm, it was like a horror film.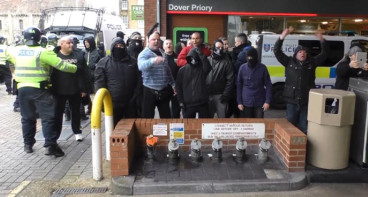 "I think the feeling on the coach was that people couldn't believe there were actual Nazis out there."
Far from being deterred from protesting far-right events, Glass is determined to continue asking what can be done in the face of fascism.
"I can't believe this all took place in Holocaust awareness week," he said. "But on a positive note, you can't deal with a problem before you know what it is you are facing.
"We need to ask what we can do now – because the Holocaust isn't just a memory if things like this are happening now."