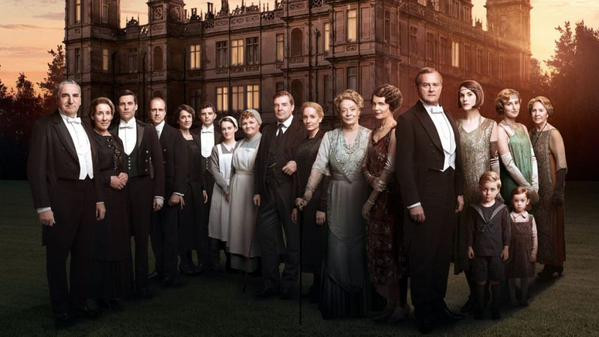 The day that Downton Abbey viewers have been dreading is drawing closer as the current series will air its final episode on 8 November. The period drama has not only become a staple series for ITV but also across the pond, with the US warmly embracing the show.
Created by Julian Fellowes in 2010, Downton Abbey has entertained viewers with Violet's one-liner's courtesy of Maggie Smith and Lady Mary's endless love dramas.
As the sixth, and final, series comes to an end, cast members have reflected on their time on the show and what it was like filming their final scenes...
Michelle Dockery (Lady Mary)
"It feels like the right time. I almost feel like if we'd had gone to a seventh series I think we would be stepping into brand new territory, going into the late 20s. It's good to end on a high note and before politically and socially, there were real changes beginning to occur."
Lesley Nicol (Mrs Patmore)
"Well, we were prepared for it to be a bit of a challenge because we didn't know quite what would happen. But you don't walk away from a show like this for six years, when it's actually been life-changing, without feeling something. It's not just us, the crew are similarly attached. We are a bonded group of people on both sides of the camera. We knew it was going to be quite a big deal. [Daisy actress] Sophie said she wasn't going to cry, but she lied!"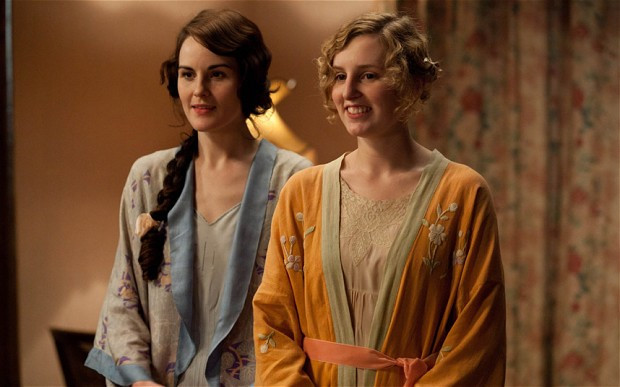 Sophie McShera (Daisy Mason)
"We were all a bit giddy and having a lovely day but forgetting that it was our last day. It was weird because it hits you at the last moment."
Laura Carmichael (Lady Edith Crawley)
"I'm most proud of being a part of this show that people have really taken to their hearts and really invested in. I'm proud of Edith and how she's handled herself through real adversity."
Hugh Bonneville – Robert Crawley, Earl Of Grantham
"I can still remember the first read-through and thinking it was a rather remarkable thing. We read five or six episodes and it was just like doing a radio play, hearing the whole thing read aloud. It was thrilling. Every character felt true to life and true to the actor playing them."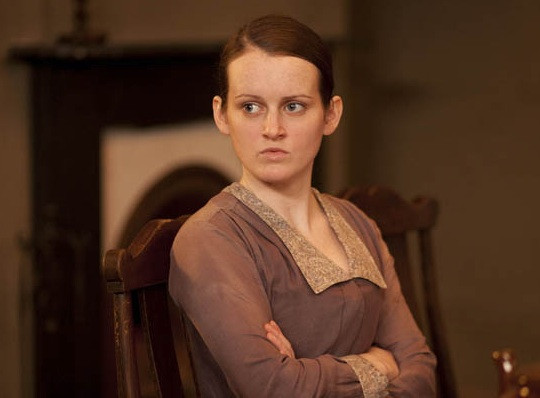 Samantha Bond (Lady Rosamund Painswick)
"I have had a blast, mainly because of the company – it's the most wonderful company of actors and so many friends and so many people one's worked with before. It's also been wonderful watching the youngsters grow and blossom."
Joanne Froggatt (Anna Bates)
"The fondest memories probably are just being with the people, really – being with everyone on set. We have had some ridiculous laughs on this job."
Elizabeth McGovern (Cora Crawley)
"[I will remember most fondly] the relationship of trust and respect that the cast have for one another across the board. I mean, we've all been through quite a lot together and we've ended up with a real bond – which doesn't always happen on TV shows."