It has been one of the most challenging roles of the entire series of Downton Abbey, but actor Robert James Collier admits he is "humbled" by the positive response to his gay character. The TV star has played under-butler Thomas Barrow since 2010 but the final series of the period drama will prove to be the most testing for the downstairs employee as he comes to terms with his sexuality.
Over the last five series of the staple ITV drama, viewers have watched as Barrow tries to keep the truth of his sexuality under wraps while working for the Crawley family. Although some have learned the secret, Collier suggests that Barrow being forced to hide his true identity explains a lot about the two-sided nature of his character.
Discussing what is in store for the butler with the IBTimes UK and other reporters in London, Collier said: "We've dealt with Thomas' sexuality and he always appeared to be happy but we found out last year that he wasn't. He never resolved it last year, he thought he could cure it by injecting himself. It's always underlying that he always has to reconcile who he is with himself, good or bad. That's what this series is all about for Thomas."
Watch Downton Abbey's series six trailer:
Collier, 38, has been flooded with praise for his portrayal of Barrow. But the actor admits he has been taken aback by the reaction from young people going through similar experiences and can relate to the troubled character.
The former Coronation Street star revealed: "I've had teenagers who haven't come out to their families and it was how Thomas' struggles resonated. The worry about getting exposed and they're yet to come out to their families and friends, their insecurities like: 'Am I going to get accepted, how are my family going to deal with this?' It's a huge thing.
"To see something on the TV in a main show that they can identify with is quite rare so I really tapped into that. It's really humbling when you see letters like that because Thomas is moving people and that's what drama's supposed to do. It's supposed to evoke emotion. It's lovely when you get that, it's the greatest compliment of all. Very humbling, poignant and heartfelt."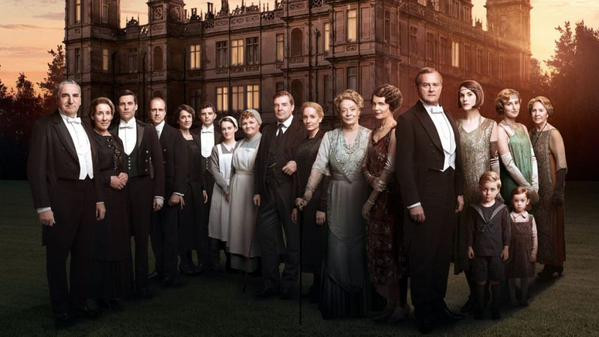 When they are not feeling sympathy towards his plight, viewers often feel conflicted about Barrow when he begins scheming against other characters. Still, Collier defends the butler and insists his behaviour is justified by having to hide such a huge secret.
The actor explained: "It's a privilege because this conflict about who he is, that's why you get the good side and the bad side. Society condemns him so that's why he's like, 'I am whatever you say I am'.
"I really get that because what else have you got to lose? You're standing up for who you are. You're going f**k off society. But after a time, it's going to weigh you down because it's constant and every day you're waking up, going to church, religion's saying you're going to burn in hell. So that's why he breaks down a bit and it gets to him."
Downton Abbey returns with its sixth and final series on ITV, on Sunday, 20 September.