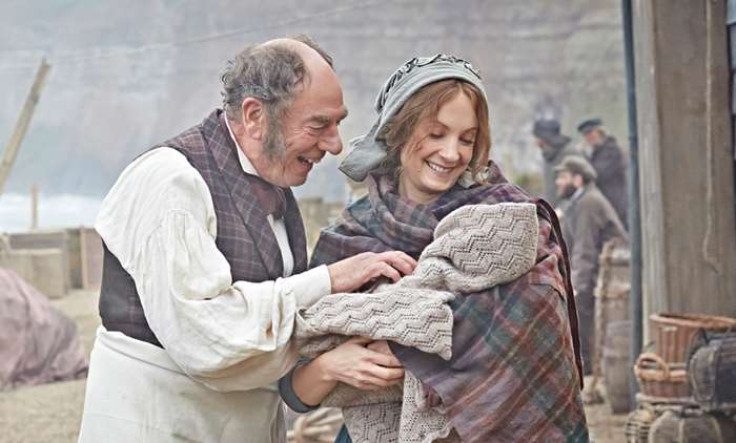 Oh how we love a good horror series during autumn time. ITV's Dark Angel airs on Monday night in the first part of two episodes that will rattle your bones on Halloween night.
The fact-based period drama documents the real life story of serial killer Mary Ann Cotton – who was convicted and hanged for killing three of her four husbands – allegedly in order to collect on their insurance policies.
It is thought that Cotton may have had up to 21 victims, including 11 of her 13 children. She used arsenic to poison her victims, which resulted in severe gastric pain and a rapid decline of health.
The show begins in 1857 and 24-year-old Cotton – played by Downton Abbey's Joanne Froggatt – has returned to Seaham, Co Durham, after four years away – having eloped to Cornwall with her first husband Billy Mowbray.
The couple then move to Sunderland, where Cotton begins an affair with Joe Nattrass and decides she's fed up of Mowbray – lacing his tea with arsenic powder with an ominous expression across her face.
Her children also die one after another from the same type of poisoning along with her unfortunate partners as she vies for their life insurance money.
Cotton married Mowbray at the age of 20 in 1852 – and four of their five children died under her hand. Mowbray's life was insured by the British and Prudential Insurance office and Cotton collected a payout of £35 on his death – which is equivalent to about half a year's wages for a manual labour at the time.
Dark Waters airs tonight at 9pm on ITV.