A United States atrocity prevention advocate has warned that Democratic Republic of Congo (DRC) President Joseph Kabila could "capitalise" on a change in foreign policy under US President Donald Trump.
Trump will take office next month on 20 January, 2017, a month after his Congolese counterpart Kabila's final term expires. Kabila is due to stand down on 19 December, but he has been accused of political manoeuvring to ensure he can remain in power indefinitely, and there are growing fears Kabila's push to keep power will spark major violence.
There are concerns political transition in the US will completely disrupt engagement in Congo, making the African country no longer a "top priority" for the world's largest economy.
"One of the main concerns I have right now is with the change in power in the US government and the chasm that will be left in US foreign policy, with crucial positions like the special envoy being vacated at such a crucial time, it is unlikely there will be much action taken from the US government," Mike Brand, director of policy and programs at JWW, a Los Angeles-based human rights organisation with expertise on mass atrocity prevention, told IBTimes UK.
"I fear that Kabila could capitalise on this and take actions he may otherwise be afraid to, knowing he will likely not face reprisals from the US government."
Tom Perriello, the US special envoy to the Great Lakes appointed by Secretary of State John Kerry in July 2015 who has been vocal about Kabila's actions, will be replaced as part of Trump's new cabinet. Perriello replaced Russell Feingold who resigned after announcing his candidacy as a Democrat for the US Senate.
'Without that spotlight on DRC, there's no telling what can happen'
The limited spotlight the international community has placed on Kabila and the situation in DRC may be helping to limit violent crackdowns on dissent by the government, but a potential lack of actions from the US government may have wider implications, Brand warned.
"If the US government isn't pressing, the European Union and United Nations might not either. Kabila might take this opportunity as a carte blanche to crack down harder than he might normally," he explained. "Without that spotlight, there's no telling what can happen."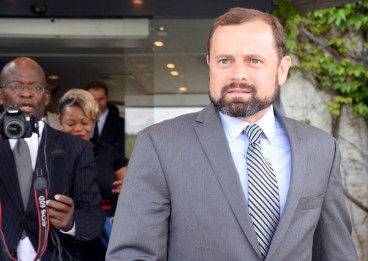 It remains uncertain what may result from the DRC's powerful Catholic church (CENCO)'s mediated dialogue. Similarly, how the country reacts to Kabila not stepping down, and in turn, how the Kabila's government reacts to civil society's protests remains to be seen.
The potential for violence and instability in the DRC is very high. Brand highlighted how the inertia of actors involved – including the UN, US, EU and the East African Community – means that "they have not planned for this reality and are now trying to figure out what to do".
"The most frustrating thing about the current situation in the DRC is that this situation was 100% avoidable," he explained. "It wasn't a secret that the constitution allows for a president to have only two terms, and we knew Kabila's mandate was going to end in 2016. The international community should have started engagement on this issue immediately following the 2011 elections. We can't continue to wait until there are flashpoints of violence to take action. "
US and EU imposed sanctions on several individuals, but not Kabila.
"The fact is that there are limited points of leverage that the international community can and is willing to use against Kabila, but much more pressure and accountability will need to be exerted over Kabila to make it in his interest to allow for democratic transition. The big question will be: how do we create a transition plan that will not cause conflict, and will give Kabila the assurances he needs to feel comfortable about leaving power?"
Brand recommends bringing forward the proposed April 2018 election date considerably, which he says may be a way in which civil society "will be able to stomach a mid-2017 poll, if elections are organised, Kabila does not run, and they are free and fair".
Organizing elections by mid-2017 will require considerable cooperation and support from the international community – including its hesitation so far to disburse the rising budgets demanded by the DRC's electoral commission.