Belgian police have charged a man with attempted terrorist murder after he allegedly tried to drive a car loaded with liquid gas, assault rifle and knives into shoppers.
Police say that the man, identified only as Mohamed R and who was believed to have been born in Tunisia but had French nationality, tried to plough through a busy shopping area in Antwerp at high speed before he was stopped and arrested on Thursday (23 March).
The 39-year-old was charged with "an attempt to hit and wound in a terrorist manner, and arms infractions," prosecutors said.
Footage of the scene shows shoppers and tourists jumping out of the way of the vehicle after the driver ignored an order to stop by soldiers.
The alleged assailant, who was living in France, was wearing camouflaged clothing and driving a car with a French licence plate as he raced at high speed in the direction of the city's busiest shopping street, De Meir.
Belgian security forces said they found a rifle and bladed weapons in the car. The federal prosecutor's office said: "Different arms were found in the boot - bladed weapons, a riot gun and a container of liquid that is still unidentified.
"The suspect is Mohamed R, born on May 8, 1977, of French nationality and a resident of France," the statement continued.
The Daily Mail reported that a source close to the investigation said the driver made little sense during the interrogation. Authorities are not clear whether this was a terrorist attack.
Another source said the man was clearly "under the influence of something" and claimed that he lived in his car.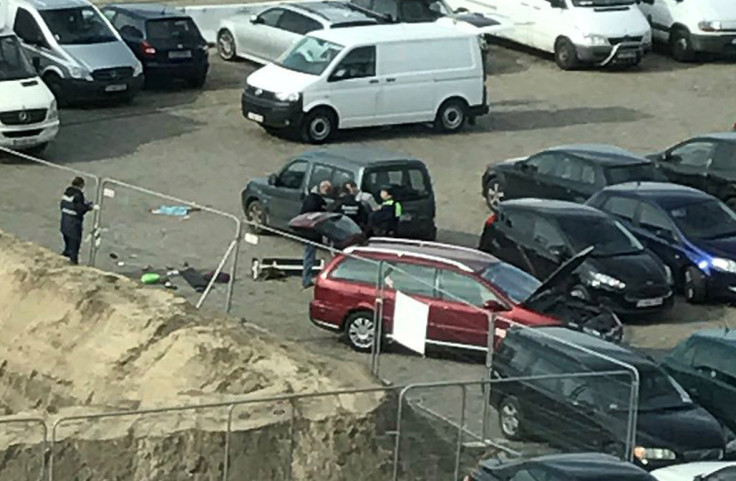 It was reported that the suspect had had some infractions with the law including public drunkenness and drug use.
The incident came a day after British Muslim convert Khalid Masood ploughed his car into up to 40 people on Westminster Bridge before trying to attack the Houses of Parliament. Four people, including PC Keith Palmer who confronted him inside New Palace Yard, died in the attacks.
It coincided with the first anniversary of the Brussels suicide bombings in which 32 people died.
Also in the last week a man was shot dead at Paris's Orly airport after he grabbed a soldier's rifle.