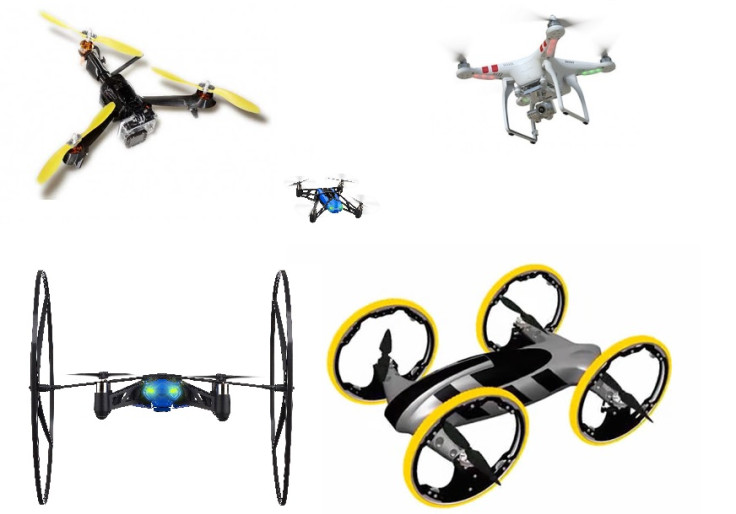 Quadcopters, or drones, were once the exclusive domain of radio control hobbyists, flight enthusiasts and film makers. Last year, however, falling prices and increased functionality saw drones steadily infiltrate the toy and gaming sphere.
In 2015 the influx of toy drones is expected to be massive.
At the 62nd annual Toy Fair this week, the air space of Kensington Olympia in London is abuzz with drones in all shapes and sizes as industry experts tout them to be the next top trend in toys.
"Quadcopters have literally exploded onto the marketplace," Ashley Grimsey, sales manager at toy firm Amerang, told IBTimes UK. "Coming from what you'd class as larger military grade drones, through to the more mass market.
"At the back end of last year, in the last quarter, we saw a growth of around 500% over the course of a couple of months."
With the sudden influx of drones onto the market, manufacturers have looked to new ways to set their products apart from the competition.
On show at the Toy Fair are drones of all shapes and sizes, including voice-controlled drones, four-wheel driving drones, dancing drones, and drones so small that you could mistake them for a bee.
"When you see products go into a mass sector, you see so much technology coming out because all the development goes into it," Grimsey said.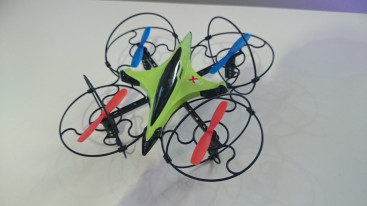 "It's just taking different aspects and kind of melding them together with the quads to create a completely different product."
One such device is the X-Voice drone from Flying Gadgets which will cost around £50, which comes with a microphone and earpiece that allows for voice-control in more than 20 different languages.
"It's the world's first drone that has voice control," Jonathan Palmer, business manager at Flying Gadgets, told IBTimes UK. "You can talk to the drone and tell it what to do and it does exactly what you say.
"If you say 'take off', it takes off. If you say 'flip forwards', it flips forwards. You say 'dance', it goes off and does a little dance. It's really, really exciting - this is definitely going to be the biggest product of 2015."
Whether or not the all singing, all dancing X-Voice drone actually does fly off the shelves when it's released later this year, you can at least be sure that 2015 is the year that toy drones really do (excuse me) take off.