The head of an "audacious" drug smuggling gang which helped bring £1.6bn ($2.1bn, €1.9bn) worth of cocaine and heroin into the UK – using fake ambulances and bogus patients – has been jailed for 20 years.
James Gibson, 56, was one of six men to be jailed for distributing huge amounts of class A drugs across the country with the help of couriers. They were sentenced at Birmingham Crown Court on Monday (4 July) to a total of 94 years.
Gibson, from Ollerton in Nottinghamshire, was found to have strong links with a Dutch organised crime group who used hidden compartments in fake ambulances to smuggle high-purity cocaine, heroin and ecstasy into the UK.
The operation even employed the use of fake patients and drivers wearing paramedic uniforms.
Pulled over by National Crime Agency (NCA) officers in the West Midlands town of Smethwick in June 2015, one ambulance under surveillance was found to contain £38m worth of heroin, cocaine and ecstasy.
The fake ambulance drivers, Dutchmen Olaf Schoon and Leonardus Bijlsma, were arrested and jailed in November for 24 and 28 years respectively. However, officers also discovered a "dealer list" in the vehicle which featured Gibson by the name of "Gibbo".
Detectives went on to use CCTV footage and mobile phone data to link Gibson to meetings with Schoon and Bijlsma, including one at the Holiday Inn Express in Colchester, Essex.
Video evidence showed a fake ambulance –registered in Holland – drive into the budget hotel car park before Schoon and Bijlsma, while dressed as paramedics, disembarked with a fake patient on crutches. Drug packages were then unloaded and distributed to couriers.
Detectives later found evidence which uncovered Gibson's role as the leader of the gang of couriers, who transported the drugs to different parts of the UK to be sold.
The NCA said at least 45 of these trips were made over the space of 14 months. It estimated that about 4.5 tons of heroin and cocaine were smuggled into Britain – worth in the region of £1.6bn.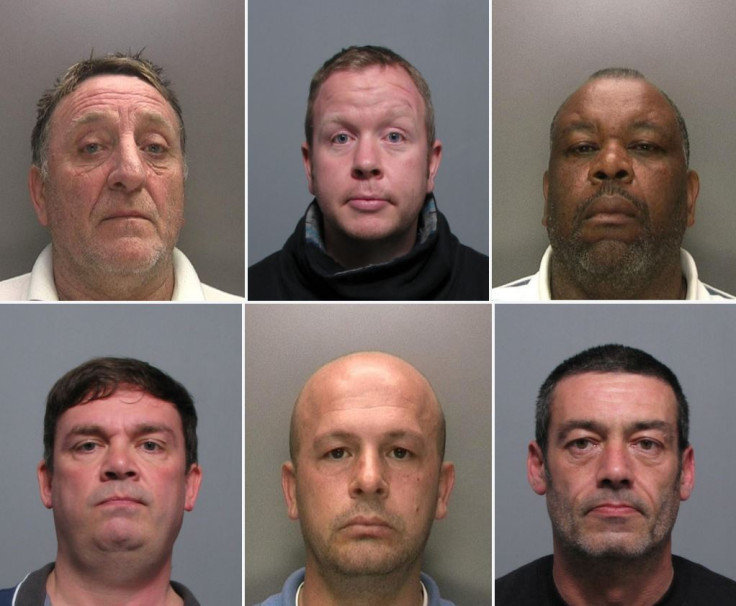 Brent Lyon, Operations Manager at the NCA, said: "This was an audacious plot by organised criminals who were driven by profit and who went to extreme lengths to avoid law enforcement attention.
"Gibson's influence and organisation was significant, from the relationship he had with the Dutch organised crime group to the trusted network of UK couriers he used to distribute substantial amounts of class A drugs throughout the country.
"The six men sentenced today knew they were engaged in serious and organised crime yet continued their drug trafficking activities regardless. However, due to the weight of evidence we provided, they were left with no choice but to plead guilty to all the charges put to them.
"I have no doubt that through our activity, we have disrupted the endeavours of a number of organised crime groups operating in the UK."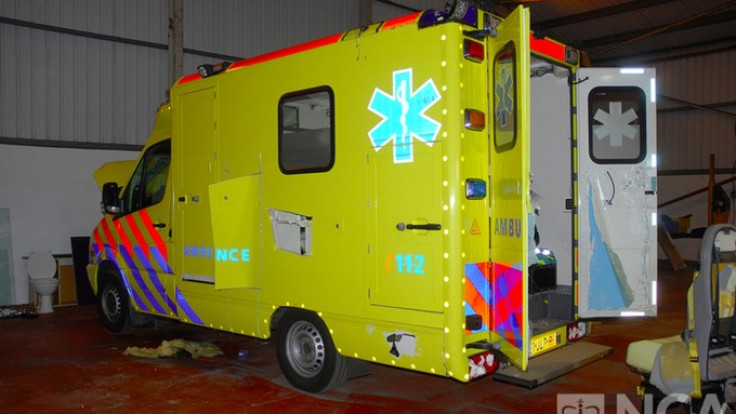 James Gibson, 56, of Cinder Lane, Ollerton, Nottinghamshire, was jailed for 20 years for conspiracy to import and supply class A drugs, as well as concealing criminal property.
Raymond Desilva, 60, of Cranbourne Road, Slough, Berkshire, was jailed for 16 years for conspiracy to import class A drugs.
Petrit Kastrati, 42, of

Oakwood Drive, Crystal Palace, London, was jailed for 17 years for conspiracy to import class A drugs.

Jonathan Floyd, 47, of

Whitethorn Avenue, Burnage, Manchester, was jailed for 15 years for conspiracy to import and supply class A drugs, and driving while disqualified.

Darren Owen, 48, of Balham Close, Rushden, Northamptonshire, was jailed for 15 years for conspiracy to import and supply class A drugs.
Richard Clarke, 36, of Tots Gardens, Acton, Suffolk, was jailed for 11 years for conspiracy to supply class A drugs.