Experts are urging the government to change their drug treatment policy as the number of drug related deaths in England and Wales reached record levels in 2015. Figures from the Office of National Statistics (ONS) reveal that there were 3,674 drug poisoning deaths last year, 2,479 (67%) of which were misuse of illegal drugs, played in part by a sharp rise in heroin and morphine overdoses.
Overall, registrations of drug misuse deaths in England increased by 8.5% in 2015, following an increase of 17% in 2014 and 21% in 2013.
The total drug-deaths figure is the highest since records began in 1993, with the number of deaths involving cocaine also at records highs. According to the ONS, the number of deaths involving cocaine hit 320 in 2015, up from 247 in 2014. However, it is not possible to separately identify crack cocaine from other forms of cocaine at post mortem, so this figure will also some deaths where the drug was taken in the form of crack cocaine.
Deaths involving heroin and or morphine also doubled between 2012 and 2015 from 579 to 1,201, continuing a trend which that has seen the two substances become the most commonly mentioned opiates in drug-related deaths.
Figures also show that mortality rate from drug misuse was the highest ever recorded, at 43.8 deaths per million of the population, with people aged 30 to 39 having the highest mortality rate from drug misuse (98.4 deaths per million population). Males were almost three times more likely to die from drug misuse than females (65.5 and 22.4 deaths per million population respectively).
ONS researcher Vanessa Fearn said: "Deaths involving heroin and morphine have more than doubled since 2012, partly driven by a rise in heroin purity and availability over the last three years. Age is also a factor in the record levels of drug deaths, as heroin users are getting older and they often have other conditions, such as lung disease and hepatitis, that make them particularly vulnerable."
Elsewhere, the number of deaths involving amphetamines, including ecstasy, had a slight increase from 151 in 2014 to 157 in 2015. Broken down, the number of deaths due to ecstasy alone has continued to climb over the past five years to 57 in 2015 – the highest figure since 2005.
The number of deaths involving new psychoactive substances (NPS) – also known as the recently outlawed 'legal highs' – have increased sharply over the last five years, with 114 deaths registered in 2015, including 25 which were still legal at the time of death. Despite NPS now declared illegal, the ONS said "it is likely to be several years before our data shows whether this ban has had any impact on deaths".
Expert are now calling for a change in drug treatment in order to tackle the continuing rise in the number of deaths, including coordinate whole-system approaches that can address health inequalities and meet complex needs, improve access to good quality drug treatment, and "maintain a personalised approach" to drug treatment and recovery support.
Rosanna O'Connor, director of drugs, alcohol and tobacco at Public Health England (PHE), said: "Drug use is the fourth most common cause of death for those aged 15 to 49 in England and we know that the majority of those dying from opiates have either never, or not recently, been in treatment.
"Reassuringly, overall drug use has declined and treatment services have helped many people to recover but there is a need for an enhanced effort to ensure the most vulnerable can access treatment.
"There is considerable variation across the country, with some regions showing large increases in recent years. PHE will continue to support local authorities in delivering tailored, effective services where people stand the best chance of recovery."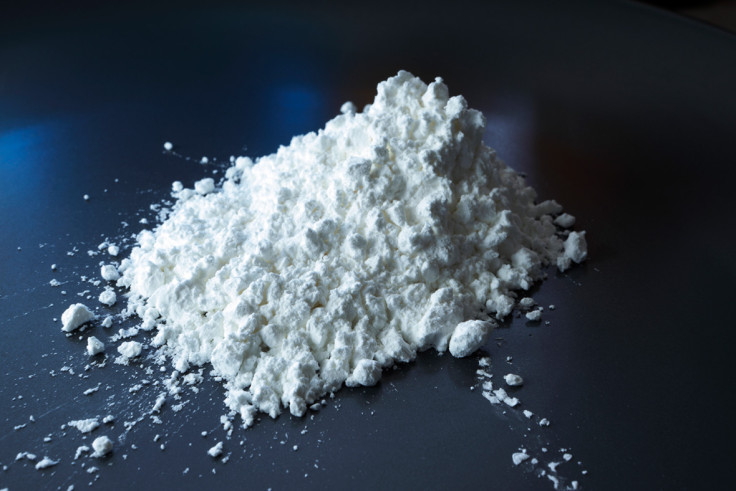 Responding to the figures, Niamh Eastwood, executive director of drug charity Release, said: "The shocking rise in drug misuse deaths for the third year running raises serious concerns about the government's drug policy and the state of the drug treatment sector in this country. Since 2010, we have seen a worrying implementation of abstinence-based treatment under the government's ideologically-driven 'recovery' agenda.
"This goes against all the evidence for best practice in drug treatment, and is contributing, we believe, to this shameful rise in deaths. Such a hostile environment means people simply don't want to access treatment.
"There is an increasing tendency among local authorities to simply offer treatment contracts to providers who can deliver the service for the lowest cost. The standard of healthcare is being overlooked for purely financial reasons.
"The Home Office's pursuit of a 'tough on drugs' strategy and refusal to acknowledge the evidence for best practice in drug treatment is quite literally killing people."
A Department of Health spokesperson said: "Any death related to misuse of drugs is a tragedy.
"While overall drug use continues to decline, our approach is to get people off drugs for good, with decisions on treatment based on an individual's clinical need. An expert group has published its recommendations today to help curb the numbers of people dying from drug misuse.
"We are also developing a new strategy which will include help to educate young people about the risks."