The plane carrying Manchester United's squad and management staff was temporarily diverted following a bomb scare on a flight which landed at Manchester Airport escorted by a military aircraft.
Qatar Airlines Flight QR23 from Doha was escorted to the airport by an RAF Typhoon fighter jet after the crew were told there was a bomb on board the plane.
The threat turned out to be a false and a man was arrested by armed police on suspicion of making a hoax bomb threat after the plane had landed. He is being held in custody.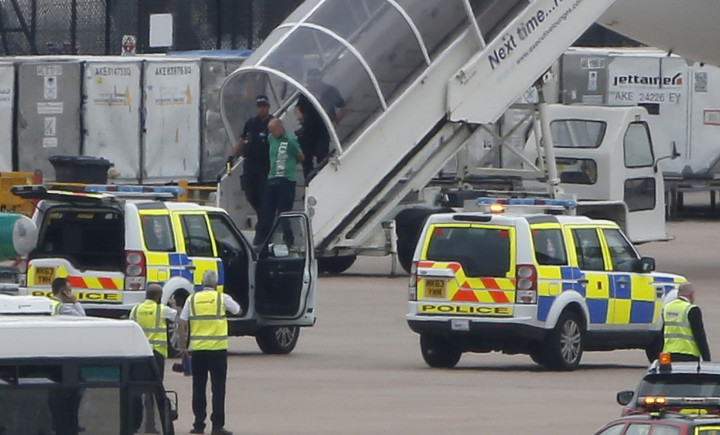 All flights going in and out of the airport were temporally suspended while the authorities dealt with the situation, which Greater Manchester Police treated as a "full emergency".
One of the flights which was diverted was Flight GTI8758 from Miami, which was carrying the team back from their pre-season tour of the US.
The diversion was alerted by the club's photographer Craig Norwood, who tweeted a picture of the flight's change of direction via Flight Radar 24.
The disruption was only short, with the plane landing safely back at Manchester Airport after it re-opened around 20 minutes behind schedule.
Manchester United were flying home after beating Liverpool 3-1 in the final of the Champions Cup in Miami.
Following the incident, a Manchester Airport spokesperson said: "Flight QR23 from Doha to Manchester landed safely this afternoon after the crew on board had received a threat during the flight.
"Runway operations were temporarily suspended at Manchester while the incident was dealt with and satisfactorily resolved by the authorities.
"The airport reopened after a 25 minute runway closure. A number of incoming flights were diverted to nearby airports. Passenger safety remains the priority of the airline and airport."