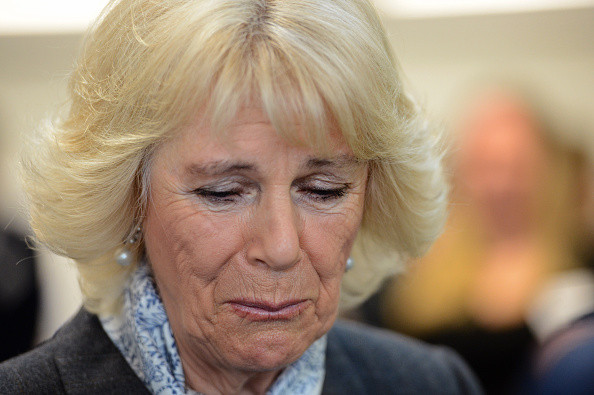 The Duchess of Cornwall was moved to tears as she heard the harrowing stories of abuse suffered by domestic violence victims. Camilla was attending an event in Oval, south east London, to learn more about SafeLives, a national charity dedicated to ending domestic abuse in the UK.
Sitting in a circle with a group of women, she listened intently to one account after another of emotional, mental and physical abuse, suffered by the women. The Duchess appeared emotional as she heard one woman's shocking account of how her husband shot her when she attempted to leave him after 18 years in an abusive marriage. Rachel Williams, 43, from Newport, explained how he struck her over the head with a shotgun at the hairdressers where she worked.
"I had the presence of mind to pull my legs up to my chest as he took aim and fired the first shot taken by my leg, which has left me with life-altering injuries," Williams explained to the Duchess. "Thankfully, the second shot just missed my head."
Williams described how she found "supernatural strength" to fight back despite her injuries and grab the gun when her partner attempted to reload it. Although she survived the attack her youngest son, Jack, tragically hung himself weeks later at the age of just 16, "because he could not cope with what his father had done," Williams added.
The mother and best friend of Joanna Brown, who was killed by her violently manipulative husband, British Airways Captain Robert Brown, in 2010 told the Duchess the horrifying circumstances of her death.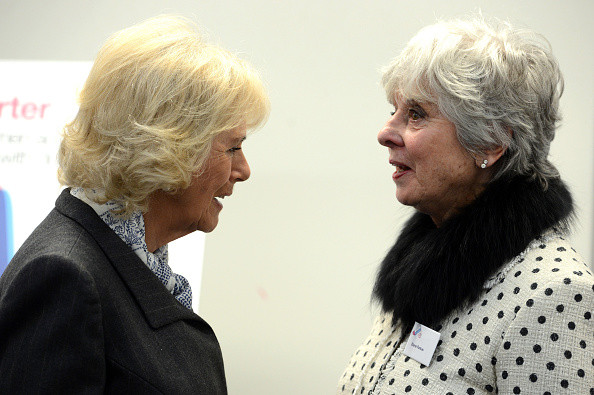 After subjecting his wife to years of harassment and emotional abuse, the pilot bludgeoned her to death with a claw hammer and buried her in a grave he had dug weeks previously. The children, aged just ten and nine, were in the house when their mother was killed. Brown was cleared of murder, but was found guilty of manslaughter on the grounds of diminished responsibility.
Joanna's best friend Hetti, described the catalogue of emotional abuse she had suffered, recounting one incident when she was threatened at knife point by Brown.
Joanna's mother who was seated beside Hetti, wept quietly as she listened to the account of the abuse suffered by her daughter at the hands of Brown who had wanted to retain a slice of her fortune. Seeing the mother's distress, Camilla walked over to her and as she comforted her, she vowed she would do anything within her power 'to help'.
After meeting the victims and the staff at SafeLives charity, the Duchess thanked them for their courage in speaking up about their experiences. She said: "It's so important that people like yourselves speak up otherwise we gloss over it. And this is too important an issue to ignore. Stories like this just have to be aired otherwise domestic abuse becomes a taboo subject. I want to do anything I can to help raise this issue. All of you going around and talking about it does create awareness," she added.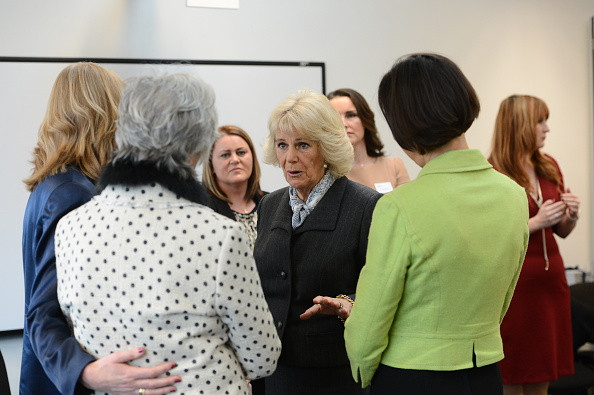 Dianna Barran, chief executive of SafeLives, praised the Duchess for her concern. Describing the approach of SafeLives to support victims of domestic abuse she told Sky News: "The idea behind our organisation is that you have one person to talk to. That advisor will work with victims to find the best resources to help them on everything from housing to practical help with their children. It is wrap-around care.'
Last year, SafeLives helped some 67,500 high risk victims – as well as their 76,000 children - through its network of independent domestic violence advisors. It is believed that around a million women are currently suffering at the hands of violent and emotionally abusive partners in the UK.
Recent statistics suggest that two women are killed every week in the England and Wales by a current or former partner. More information about SafeLives is available on the charity's official http://www.safelives.org.uk/website.