Duncan Jones and wife Rodene Ronquillo pay touching tribute to David Bowie as they welcome baby boy
The baby has been named Stenton David Jones in honour of the late music icon.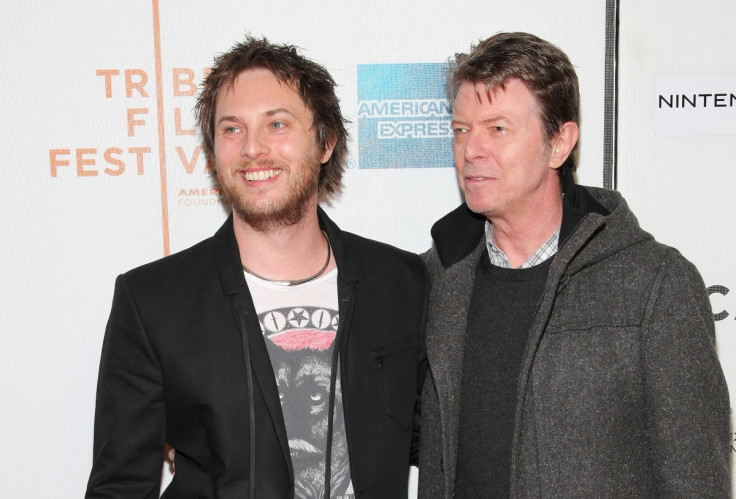 Duncan Jones and his wife Rodene Ronquillo have paid a touching tribute to David Bowie as they announced the name of their new born son. The couple, who welcomed a baby boy on Friday 29 July, revealed he has been named Stenton David Jones in honour of his music legend grandfather.
He also takes the name Stenton from Bowie's father Haywood Stenton Jones according to The Telegraph. The baby was born exactly six months after the legendary musician passed away following a secret battle with cancer.
Duncan made the announcement of the new arrival on Twitter tweeting: "Stenton David Jones. Born July 10th, exactly six months after his grandad made room for him. Love you both so (sic)."
The couple, who were married in 2012, first shared the news of Ronquillo's pregnancy a month after Bowie died from cancer. Posting a poignant cartoon drawing the film director tweeted: "1 month since dad died today. Made this card for him at Christmas. Due in June. Circle of life. Love you, granddad (sic)."
In May, Duncan revealed how he had ben coping with the loss of his father. "I'm OK, I'm good. I was very fortunate, we got a chance to say our goodbyes. It's a weird one for me, I don't really know how to talk about it or what to say about it – other than the fact that we got a chance to say our goodbyes," he explained.
"Weird things make me miss him, but it's still early days," he continued. "I'm sure I always will, but it's tricky. He was a big gravitational pull in my life as far as who I saw myself as. How I separated myself from the world and how I saw myself. It's bittersweet because right now my wife is very pregnant and she's due in June."
Duncan, who is Bowie's eldest child from his marriage to Angie Bowie, announced the passing of the music icon on social media, confirming that his father had succumbed to liver cancer. "'Very sorry and sad to say it's true. I'll be offline for a while. Love to all, he wrote at the time, sharing a poignant photo of himself as a child with his father.
Stenton would have been Bowie's first grandchild.
© Copyright IBTimes 2023. All rights reserved.