Somalian model Iman who was married to David Bowie for 24 years opened up in a TV interview about the secret to their enduring marriage, shortly before the music icon died. The 60-year-old was appearing in the series Oprah: Where Are They Now? on Winfrey's OWN network with the episode broadcast on Saturday.
In the poignant interview, Iman revealed that she and David left their celebrity status at the door when they were at home together. "We both understand the difference between the person and the persona," she explained. "When we are home, we are just Iman and David. We're not anybody else."
She explained that they were both ready to settle down into a long-term relationship when they met. "I think the secret to a lasting marriage is timing, first of all. You have to be at the right time in your life that you're ready for an everlasting relationship, that it becomes first, and a priority in life.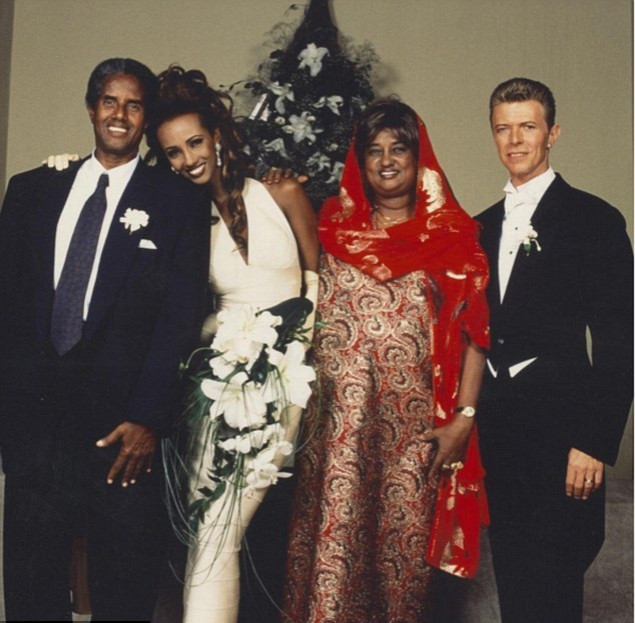 "If your career is important to you, don't get married and have children, because something will give. I know as women we want to be able to have it all, but we can't have it all at the same time," she added. "So make your priority of what you want at that time. And sometimes you don't even have to get married. Why do you have to get married?"
She began by describing her daily working routine which involved organising photo shoots. She said that once work was done she was focused on her husband. "By three o'clock I'm out of here. Then I become total wife."
The Somalian model commented on whether she influenced Bowie's style. She joked: "People say, 'But do you give him fashion tips?' What are you, crazy? We're talking about David Bowie. He is fashion."
The supermodel and the late musician married in Lausanne, Switzerland on April 24, 1992 in a private ceremony, with a second wedding in Florence the following June. They have a 15-year-old daughter together Alexandria, known as Lexi.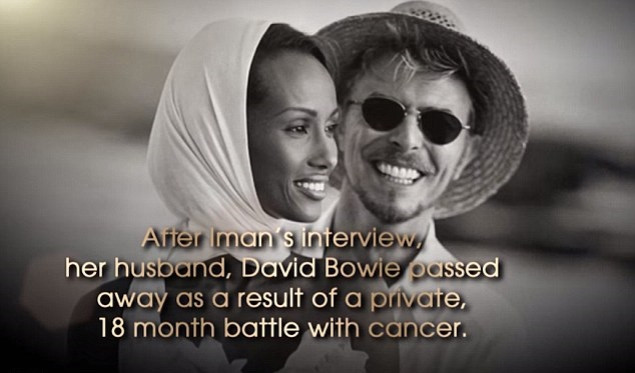 David previously fathered 44-year-old son Duncan during his marriage to Angie Bowie from 1970 to 1980, while Iman has a 37-year-old daughter Zulekha from her marriage to Spencer Haywood.
Bowie passed away on 11 January, aged 69 following a private battle with cancer. The tragic news of his death was announced by son Duncan on social media, prompting an outpouring of grief as tributes poured in from around the world. Responding to the messages of support and sympathy, in a post on Bowie's official Facebook page, the family expressed their gratitude to the singer's legions of fans, adding that they "welcome everyone's celebration". Just two months after her husband's death, Iman tragically also lost her mother Maryan Baadi.