David Bowie was struggling to speak towards the end of his battle with cancer, a close friend of the singer has revealed. The music icon died on 10 January, following a secret 18-month battle with cancer. He was 69.
Tom Visconti, a long-time producer of the star, said Bowie found it difficult to speak with volume on the phone after chemotherapy treatment. "Sometimes he would phone me when he just finished treatment," he told Rolling Stone. ''He couldn't talk very loud. He was really pretty messed up, and I would say, 'Don't worry about it. You're going to live.' "
He described how the singer called him into a meeting last January to break the news of his illness. Taking his hat off, he revealed that he had lost his hair after undergoing chemotherapy.
Visconti, 71, told Mojo magazine: "He called me for a meeting and it sounded like I was getting the sack. David said, 'I have something to show you', and pulled his woolly hat off. He was completely bald and he said, 'I have cancer'. My life has not been the same since."
On sharing the news of his cancer diagnosis, Bowie told his friend 'not to cry', before saying he would continue to work on his final album despite his failing health, The Mirror reports.
According to The Sun on Sunday, Bowie spent his last days staying in the scenic location of the Catskill Mountains area of upstate New York. A friend of the star told the paper: "After decades of frenetic city living, David finally found peace in the mountains and that's where I am sure some of his remains will go. David was very private in life and intended to remain so in death. But you can rest assured he told his family exactly where he wanted his ashes scattered."
Bowie, who was a notoriously private man despite his global fame, was cremated in New York without the presence of his family, as per his wishes for his last rites to be performed "without any fuss."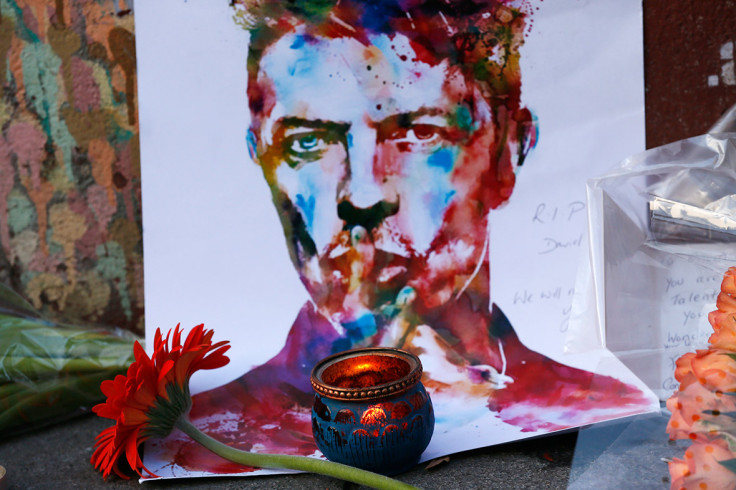 He released his last album Blackstar on January 8, his 69th birthday, just two days before his death. His unexpected death from cancer prompted an outpouring of grief around the world and fans revisited his music, propelling him back to the top of the charts. By Sunday, 17 January Blackstar had taken the number one spot, according to the UK's Official Chart Company, selling almost 150,000 copies in the four days after his death was announced and becoming the fastest selling album of the year.
Three weeks after his death, 12 of his albums made it into the UK top 40, equaling a record set by Elvis Presley in 1977. Blackstar, spent a third week at number one, with Best of Bowie, Hunky Dory and Ziggy Stardust all in the Top 10.
The star's family has said they were "overwhelmed" by the public reaction to the death of the music legend. Responding to the messages of support and sympathy, in a post on Bowie's official Facebook page, the family expressed their gratitude to the singer's legions of fans, adding that they "welcome everyone's celebration".
Next month's Brit Awards is dedicated to the London-born singer and will pay a musical tribute to the star. Bowie will also be honoured with a memorial concert at New York's Carnegie Hall on March 31.