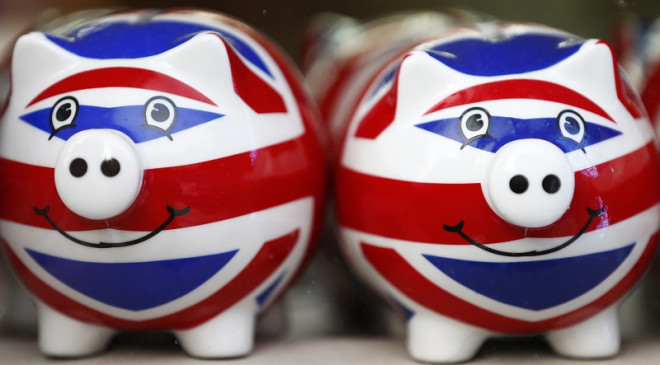 The UK's pensions watchdog has revealed for the first time that it took action against an employer for underpaying its workers' auto-enrolment pension contributions.
Between 2012 and 2017, all companies with UK-based staff are required to place all eligible workers into an occupational pension scheme.
As part of the new rules, firms have to register with The Pensions Regulator (TPR).
But Dunelm failed to meet its deadline of 31 July 2013.
TPR said after a "number of opportunities to complete registration or notify the regulator of any outstanding issues" Dunelm did not comply.
The firm eventually registered with the watchdog on 15 August 2013, after TPR issued a compliance notice.
But after an inspection of the company's headquarters in Leicester, TPR discovered that the 4,500 strong employer had failed to enrol members of the four-weekly payroll on time.
TPR said these members were auto-enroled a month late.
The watchdog also said that Dunelm failed to enrol certain members of the monthly payroll on time.
These members were automatically enrolled three months late, and not paid across to the pension provider a significant level of contributions as a result of the failures above.
Dunelm paid £35,000 ($58,772, € 42,526) in contributions for the four-weekly payroll after the probe, while an Unpaid Contribution Notice was issued for £83,000 for the monthly payroll.
However, Dunelm informed the regulator that the actual amount owed in respect of the monthly payroll was £108,000.
Dunelm paid these outstanding contributions into the pension scheme and is now fully compliant with their auto-enrolment duties.
The company said the problem occurred because of problems with its bespoke payroll system and was "ineffective" for auto-enrolment and the reporting capability was not "fully functional".
Dunelm also explained to TPR that key members of staff involved in the firm's auto-enrolment project, including the points of contact, had ceased employment with Dunelm at "critical points" in the anto-enrolment timeline.
The employer also told the regulator that it had "data quality issues" when uploading employee information to the pension provider which prevented active membership of the pension scheme being achieved.
"The Pensions Regulator focuses on a pro-compliance culture and employers and workers understand the 'we're all in' message – 99.9% of employers who have completed registration have done so without the need for us to use our powers," said Charles Counsell, executive director for automatic enrolment for TPR.
"This section 89 report shows, however, that we will use the powers we have been given to take enforcement action where it is appropriate to do so.
"I am pleased to see that the employer in this case is now compliant with their duties. I would urge all employers to take heed from the lessons learned here so that they avoid the same pitfalls."