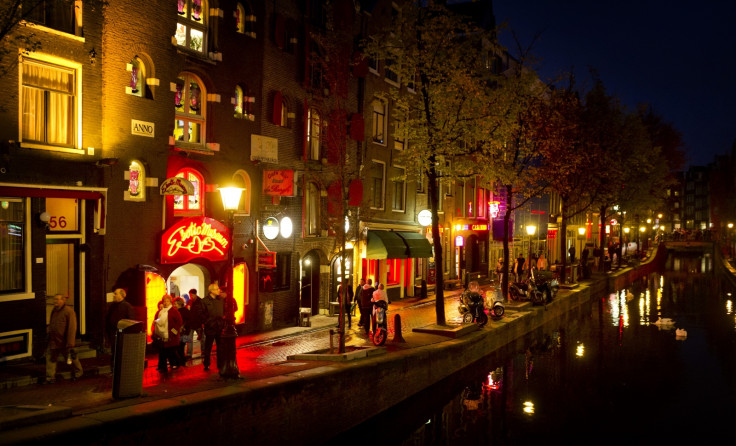 A vicious two-year long gang war being waged by drug gangs over a missing €14m (£11.1m) shipment of cocaine, has claimed 14 lives in two years, Dutch authorities believe.
In 2012, a 200kg batch of cocaine, believed to be destined for the UK, was seized by customs officials in Antwerp.
Authorities believe that a larger consignment of the batch had been stolen by a gang called The Turtles, and was being sold in smaller batches for a lower price than it would reach in the UK, reports The Independent.
According Dutch journalist and author Wouter Laumans, this set off a brutal series of murders which have shocked Amsterdam.
"The seizure In Antwerp was not reported in the media until recently, so the gang thought all of it had been ripped. Then all hell has been let loose," says Laumans.
"There is no doubt in my mind that a lot of this cocaine was on its way to the UK where they can get a higher price for it. These guys are working with the British without a doubt. It's like some kind of Guy Ritchie film except it's not funny," he told the paper.
Notorious Dutch criminal Gwenette Martha is believed to be one of the recent victims of the resulting feud.
Martha was called into extract a multimillion euro fine from the Turtles in lieu of the missing cocaine, but authorities believe his employers suspected him of double-crossing them and ordered a hit on him.
Martha was killed leaving a kebab shop in an Amsterdam suburb last May, shot with 80 rounds by masked gummen wielding AK-47s.
Martha was believed to have links to the alleged UK drugs kingpin Robert Dawes, currently believed to be living in Spain, and to be behind a previous hit ordered over a stolen shipment of cocaine.
In August, Samir Bouyakhrichan, 36, a major figure in the Dutch and Morroccan underworld was shot dead near Marbella in Spain. Authorities believe that Bouyakhrichan was an investor in the stolen batch of cocaine, and his murder was a retaliatory hit by associates of the Turtles.
This year, there have been four other killings in Amsterdam believed to be connected to the dispute, and an attempted assassination in a cafe in broad daylight, in which two members of the public were wounded.
Amongst the victims of the killings is Stefan Eggermont, a customer service manager who Dutch police believe was shot dead in a case of mistaken identity.