Philippines will 'not beg' for aid, Rodrigo Duterte warns US and EU
'I'll be the first one to go hungry and the first the one to die,' the president vowed.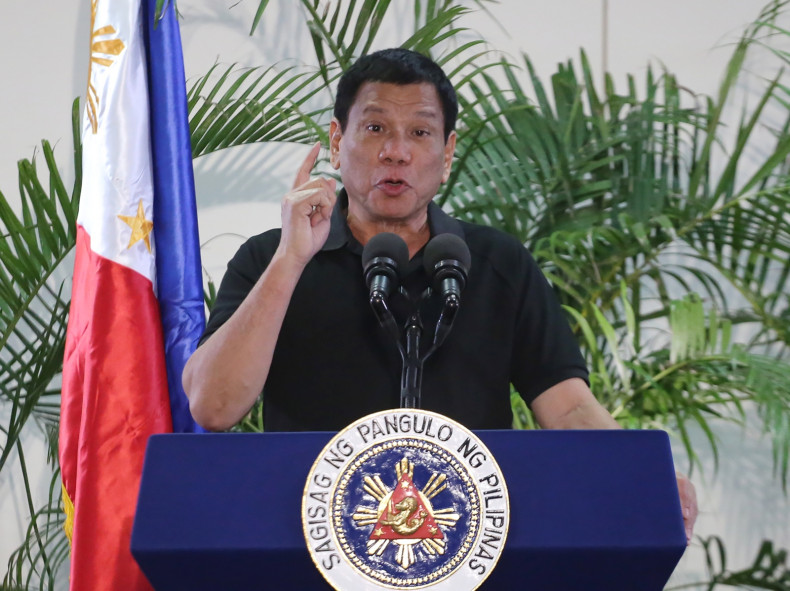 Philippines President Rodrigo Duterte has told the US and EU to go ahead and withdraw their assistance to the southeast Asian country if they are not happy with his war on drugs. The former mayor of Davao City was elected in May following a pledge to stamp down on the nation's narcotics epidemic.
"I do not expect the human rights [groups], I do not expect [US President Barack] Obama, I do not expect the EU to understand me," he said during a televised speech in southern Mindanao province on 6 October.
"If you think it is high time for you guys to withdraw your assistance, go ahead. We will not beg for it," the outspoken leader added. The latest outburst was partly in response to an earlier remark by Vice President Leni Robredo, who said that Duterte's choice of words could affect foreign aid to the Philippines.
Duterte vowed that the Philippines "will survive as a nation". In the event that funds are halted, the 71-year-old said: "I'll be the first one to go hungry and the first the one to die." He added: "We'll never compromise our dignity as Filipinos."
Since Duterte took office in June, more than 3,700 people have been killed in drug war-related deaths, according to an Al-Jazeera report. Duterte has swatted away vehement criticism of the bloody campaign from the international community in strongly-worded statements.
Earlier this week he said Obama could "go to hell" and said the latest round of joint military exercises with the US would be the last. Duterte also threatened to "break up with America" in favour of Russia and China. He has previously referred to the US leader as a "son of a bitch".
While Washington has refused to sell weapons to Manila, the Filipino president said he is prepared to purchase them elsewhere. "If you don't want to sell arms, I'll go to Russia. I sent the generals to Russia and Russia said: 'Do not worry, we have everything you need, we'll give it to you,'" Duterte said on 4 October.
"And as for China, they said: 'Just come over and sign and everything will be delivered'," he added.