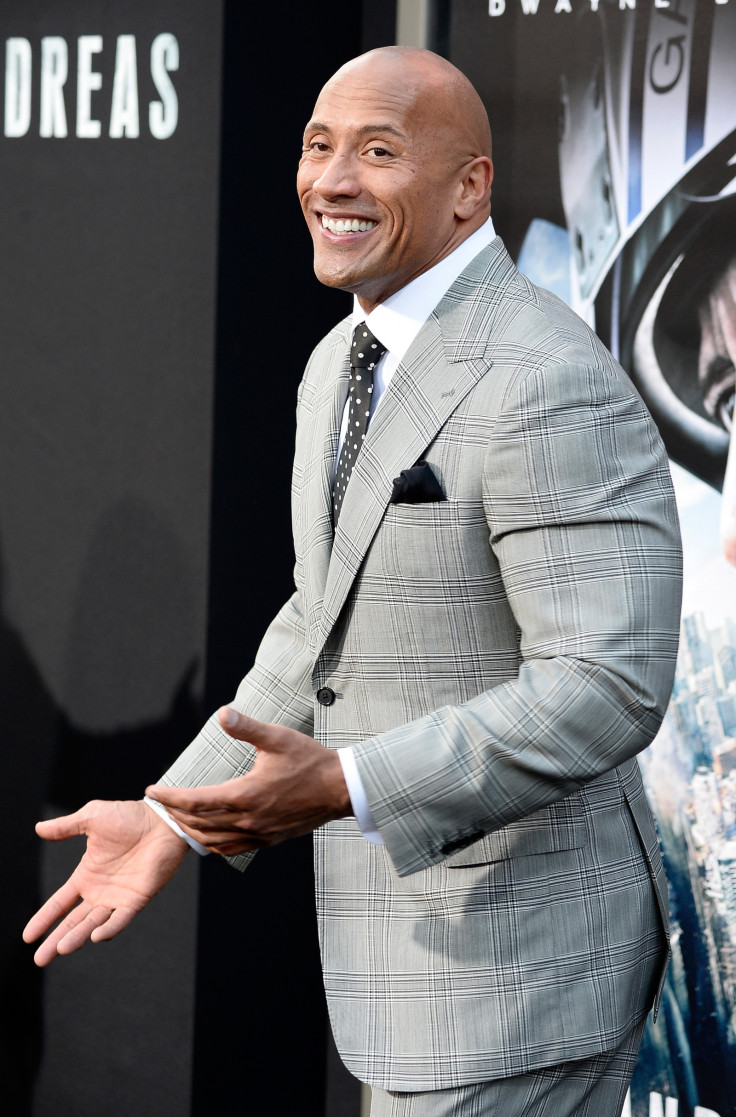 Dwayne 'The Rock' Johnson is all set to go nude in the upcoming American action comedy film Central Intelligence. The actor is known for showing off his well-toned physique in his movies but this time, he is taking a step further and will bare his bottom in the Rawson Marshall Thurber-directed film.
"I remember sitting at the table and the question was, 'Are you going to show your butt in this movie?' and I was like, 'Nah,'" Johnson says. "[But then] Kevin was like, 'Yes. You should,'" the 44-year-old actor told E!.
The former WWE wrestler-turned-actor has previously displayed his bare butt in the HBO series Ballers but admits that doing the same on the big screen is a little difficult. "It got a little uncomfortable," he told the website. But his co-star Kevin Hart managed to convince The Rock to go nude.
"I told him, 'The audience that we want wants your butt,'" Hart added during the interview. "If they wanted my butt, I would give them my butt. They don't want my butt."
In the movie, Johnson plays Bob Stone a CIA agent, who had been bullied for being overweight as a high school student. During his school reunion party, Stone seeks the help of his old friend Calvin Joyner, played by Hart, to deal with a gang and save the US satellite system from going into the wrong hands.
Popular for his character Luke Hobbs in the Fast and Furious franchise, Johnson shared a video of him and Hart to promote his upcoming movie.
Apart from the action comedy Central Intelligence, the actor is also promoting Disney's upcoming movie Moana that is slated for a 23 November premiere.
"Here's the first look at the incredible @DisneyAnimation movie we've been working very hard to bring to life for the world to enjoy. It's a visual and singing journey unlike anything you have ever seen before," he captioned his Instagram post and revealed that the trailer will premiere on Sunday 12 June.