It's been a busy time for Dyson after announcing three new products in almost as many weeks, and its latest launch sees a brand new cylinder vacuum that won't tip over thanks to an ingenious self-righting design.
Dyson continues to fix the foibles of household electricals with its latest Cinetic Big Ball vacuum, which reinvents the way cylinders work with the world's first self-righting feature, meaning the frequent frustration of having to drag a toppled machine across the floor has been resolved.
"The problem with some cylinder vacuums is that they can go off on a tangent and topple, leaving you to walk back over the floor you've just cleaned to right the machine. We challenged our engineers to refine the cylinder format to solve this problem," said James Dyson.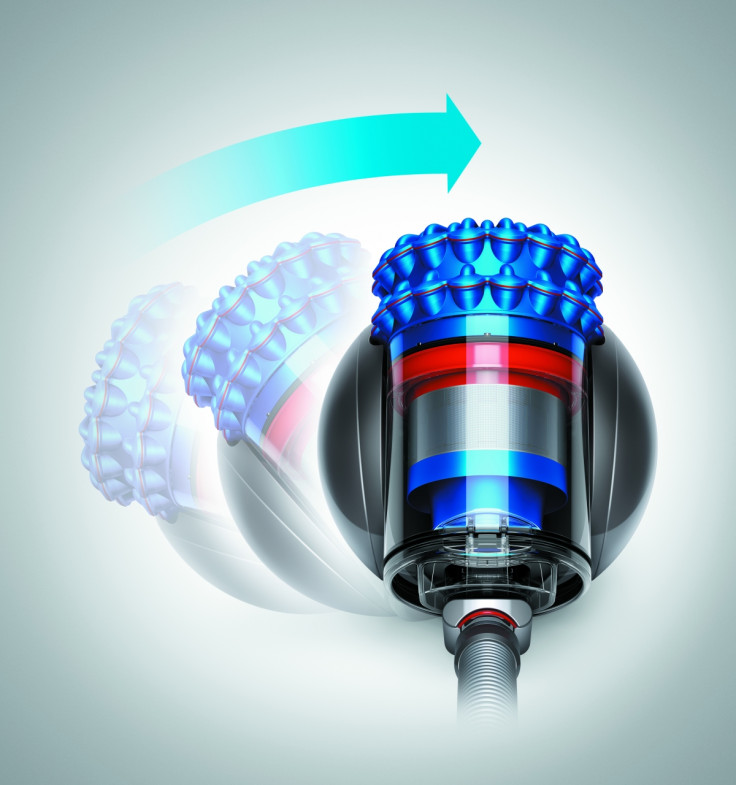 IBTimes UK was given a demonstration of the device where we witnessed a Dyson engineer continually push the machine over like some sort of bully, only for it to defiantly roll back upright. It manages to do this by having its components arranged within a spherical manner with the heaviest parts closest to the ground and housed within a spherical chassis, so gravity helps it become Weeble-like.
The machine, which costs from £349, has been in development for two and a half years and also features a new dust bin that's 33% larger and has a new ejection system similar to that seen on its new V8 handheld where users won't have to dislodge any dirt with their hands, which was a problem with older models.