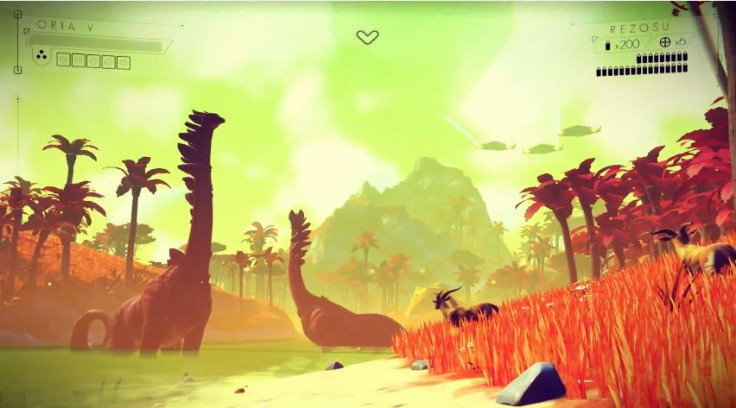 Hello Games' procedually generated galaxy explorer No Man's Sky is coming to PS4 before anything else.
Sony revealed the news with a flowing gameplay trailer that moved from inside a cave up, past some alien wildlife and through the stratosphere into outer space.
Studio founder Sean Murray appeared on stage to sell the game, explaining that no two players will have the experience and will start on seperate randomly generated planets.
He then let another trailer showing quick glimpses of what Murray describes as "infinite" randomly generated multi-coloured worlds and environments that players will be able to discover and share among their friends.
A new website for the game has also been launched, on which Murray said: "This is a terrifying moment for us. For the past few months we've been working pretty much in isolation, but we've just shown the results on a stage far bigger than we'd ever dare imagine ... Sony's E3 2014 keynote.
"Our new trailer is just one example of a story that can play out in No Man's Sky. We wanted to show how it's a game without limits, and over the past few months since showing off the game for the first time at VGX we've added so much to it. Hundreds of new procedural systems are creating new forms of life, amazing geological formations and patterns of vegetation.
"Exploring the galaxy to find locations to shoot for the trailer and seeing the fruits of our little team's work has been just amazing, so we couldn't resist also making a montage of places we've found."
No Man's Sky is tentatively scheduled for release in 2015.