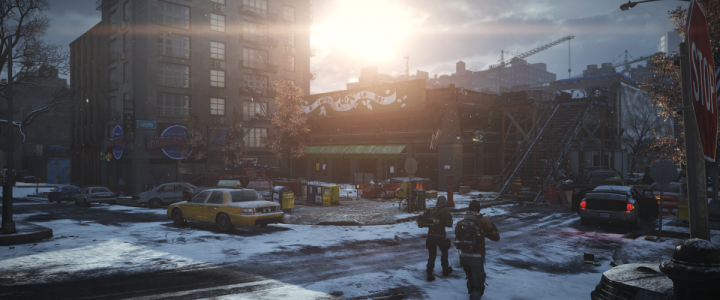 Ubisoft showed off upcoming third person tactical shooter Tom Clancy's The Division in style with an epic CG trailer flaunting the game's premise and bleak post-apocalyptic tone.
Developed by Ubisoft Massive using the Snowdrop engine, The Division debuted at last year's E3 - winning a lot of attention with an impressive gameplay demo that revealed its massively multiplayer premise.
The Division takes place following the outbreak of a virus on Black Friday and subsequent collapse of America in chaos. The player forms part of The Divison, a group set up with the authority to do whatever is necessary to preserve what's left of humanity in the US.
Earlier today Microsoft showed off some gameplay from the title at their E3 press conference, a video of which you can watch below.
Tom Clancy's The Division is coming to PlayStation 4, Xbox One and PC some time in 2015.