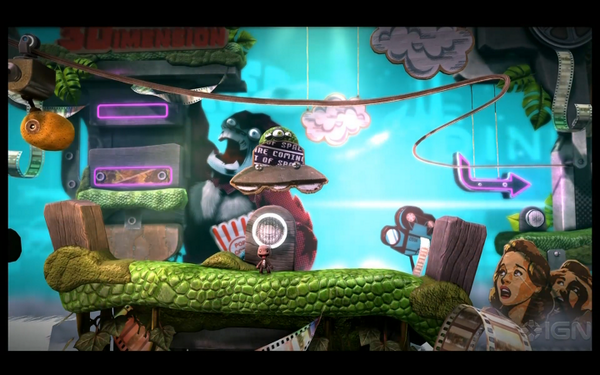 Sony delivered a first party exclusive surprise at E3 by announcing Little Big Planet 3 for PlayStation 4.
Revealed with an on-stage demo from Media Molecule, the latest iteration of the puzzle platforming game built on user-generated content revealed three new characters joining Sackboy for some next gen shenanigans.
Oddsock is a dog-like creature capable of wall-running who is faster than Sackboy, while the larger Toggle is stronger than both characters. Swoop is a bird character who can fly.
Little Big Planet 2 was released in 2011 with a PS Vita version of the game arriving the next year.
An announcement trailer rounded off the stage demo, showing a little more of the game and confirming a 2014 release.