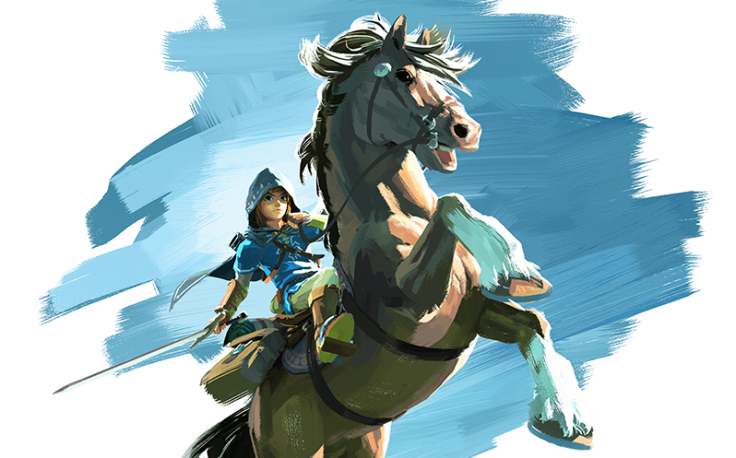 Nintendo is once again taking a different approach to the typical people-on-a- stage E3 conferences of yore, instead putting almost all of its Cucco eggs in one Hyrulian basket by scheduling a Legend of Zelda bonanza for gaming's biggest event.
Link's long-awaited next adventure will take up the majority of Nintendo's Treehouse: Live live-streaming event at E3 2016, as "new gameplay is unveiled for the first time". Despite jumping over to the Nintendo NX, it will be the Wii U version that takes the limelight, with Nintendo's next home console remaining under wraps for now.
It's not all Zelda-tastic though, as the Kyoto publisher has also confirmed that Pokémon Sun and Moon will kick off the show on 14 June. We have been drip-fed details on the upcoming Nintendo 3DS titles through a pair of lovely trailers, but Nintendo is promising to show the games in action.
And that is just day one! Day two features yet another Treehouse special, with even more Nintendo goodness set to appear.
You can watch the stream on Nintendo's official E3 2016 site and likely on it's YouTube (Update: It's here) and Twitch (embedded below) channels, so be sure to tune in at the times and dates listed below the embedded stream.
Nintendo Treehouse @ E3 Day One - 14 June, 2016 (5pm BST, 6pm CEST, 12pm EDT, 9am PDT)
The Legend of Zelda
Pokemon Sun and Pokemon Moon
Nintendo Treehouse @ E3 Day Two - 15 June, 2016 (6pm BST, 7pm CEST, 1pm EDT, 10am PDT)
Monster Hunter Generations
Dragon Quest VII: Fragments of the Forgotten Past
Tokyo Mirage Sessions #FE
While you wait, you can have a read of our hopes for the next Legend of Zelda game here.