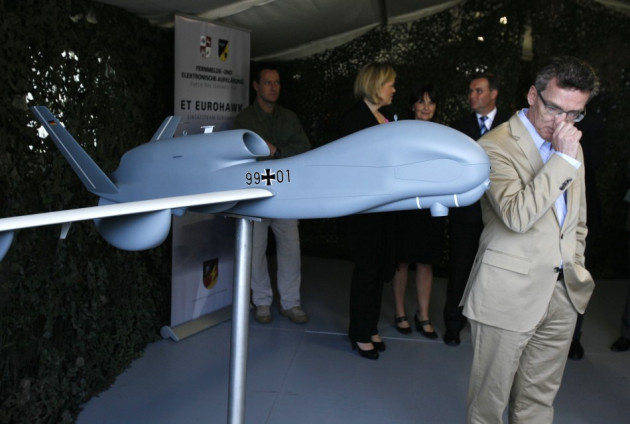 "EuroHawk GmbH, Northrop Grumman and EADS remain fully committed to the Euro Hawk program of record, and the critical capabilities the system will provide the German armed forces and its allies," the companies said in a statement.
They noted that the media reports indicating challenges with the aircraft's flight control system, and excessive costs associated with completing airworthiness certification, are "inaccurate".
"The full Euro Hawk system, including the mission control system and the sensor, has performed flawlessly and safely throughout the entire flight test program," they said.
"EuroHawk GmbH will continue to work with the customer to address any concerns they may have with the system; and the team will provide an affordable and achievable plan to complete flight testing of the initial asset and the eventual production and fielding of the full system of four additional aircraft."
Earlier this month, Berlin has scrapped its plans to purchase and modify Euro Hawk reconnaissance drones due to higher costs to meet standards required to win aviation approval.
Germany already has one prototype Euro Hawk, a modified version of the Global Hawk unmanned aircraft used by the US Air Force, and was planning to buy an additional four drones, setting aside €1.2bn (£1bn/$1.6bn) for the purpose.
However, the government projected additional costs between €500m and €600m to get airworthiness approval for the aircraft, without any guarantee that the approval would be achieved.
There were allegations that the government is wasting taxpayers' money on the project, and Defence Minister Thomas de Maiziere was criticised over the deal, as the government faces an election after four months.
The companies behind the Euro Hawk project hope that the German government would reconsider its decision to scrap the order, as they are yet to get formal notification to cancel the contract.