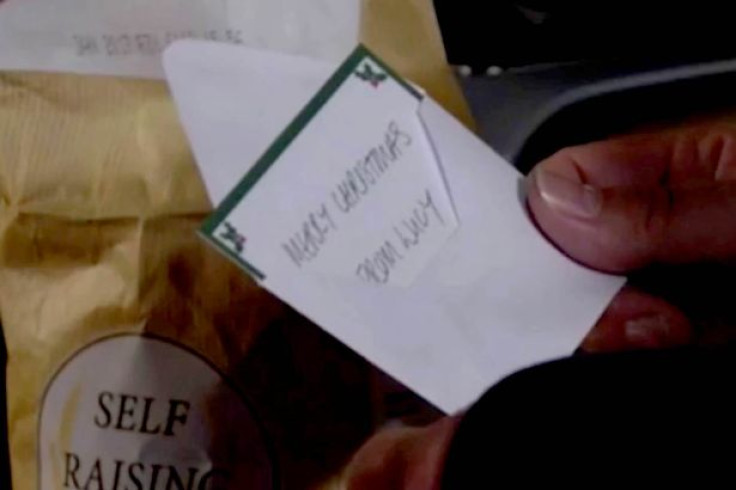 The newly-released EastEnders Christmas 2016 trailer is set to creep fans out, as Walford seems set for a haunting by Ian Beale's dead daughter, Lucy.
Despite the deceased character not appearing in the footage, her father receives a mystery gift with a suspicious note attached to it, reading: "Merry Christmas From Lucy."
Could the young blonde be coming back from the dead? It'll certainly have 'Enders fans in a twist either way.
As IBTimes UK reported last week, Walford is in for one of its darkest Christmases yet, with the soap's veteran Phil Mitchell's life at serious risk.
Our favourite lovable rogue-turned-recovering alcoholic is on his last legs after being in need of a liver transplant for so long, and things aren't looking up during the festive season.
One scene shows Jay trying to encourage him to fight to stay alive, but the depressive Phil responds by telling him there's "nothing here" for him now. Even Dot Branning gets in on the Mitchell misery, telling Phil: "God be with you. That means goodbye." That can't be good, for one of them at least.
Elsewhere in the soap this Christmas, the Carter family begin on high spirits as they celebrate Christmas Day at Lee and Whitney's house.
But Lee isn't quite in the Christmas spirit of forgiveness, and is seen confronting a work bully who robbed his family, warning him to leave the Queen Vic. In true 'Enders style, this results in an altercation, with the baddie firing back: "I don't think you're in a position to be throwing your weight around, mate."
And it wouldn't be an EastEnders Christmas without a few deaths, as Mitchell sisters Ronnie and Roxie are set to be killed off in grand style. The circle of life goes on though, as Max Branning is set to return and the first person he lays eyes on is Stacey...
EastEnders continues tonight (20 October) at 7.30pm.