One of EastEnders' most beloved characters is set to return to TV screens in 2016, with actor Ross Kemp set to reprise his role as Grant Mitchell. The actor is confirmed to make a brief return to the BBC One series to film scenes alongside Barbara Windsor, who plays Peggy Mitchell and is to leave the show for good.
Alongside Steve McFadden, who plays Grant's brother Phil Mitchell, Kemp began playing the tough-as-nails character in 1990 and last appeared in 2006. After confirming Grant's return, Kemp told his Twitter followers: "Overwhelmed by tweets about Grant's return to @bbceastenders. Credit to @dominictc...and have you ever tried saying no to Dame Barbara?!"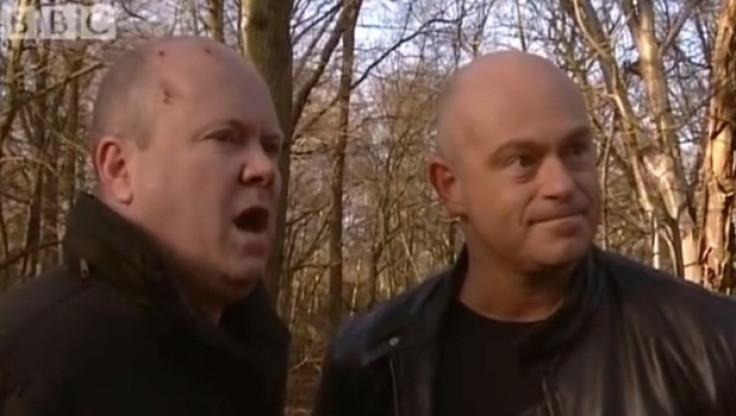 Windsor, 78, returned to Walford on 15 January 2016 when former Queen Vic landlady Peggy told son Phil that her breast cancer had returned, but was terminal. Peggy will now not be seen on-screen until the spring, when she will lose her battle with the disease. Grant is expected to be present for her death.
The character is one of the show's most iconic, and has been involved in several gripping storylines. For those who may have forgotten, IBTimes UK takes a look back at Grant's most shocking moments of the past 25 or so years:
Sharongate
Sharon and Phil's marriage may seem complicated now, but it is nothing compared with the scandal seen in the 1990s. Although she was married to his brother, the chemistry between Sharon and Phil was palpable, and they eventually gave into their temptations. However, a taped confession of their illicit affair meant that the truth came spilling out, in true Walford fashion, in the Queen Vic with all the locals present. Grant's furious face as the tape played will always be a fond memory for EastEnders fans.
Marriage to Tiffany
After divorcing Sharon, Grant found love again with Tiffany, who became a barmaid at the Queen Vic. However, their marriage was a volatile one consumed with arguments and affairs on Grant's part – one with Lorraine Wicks and even Tiffany's mother, Louise. It all came to a dramatic end when Tiffany was knocked over by a car and killed at Christmas in 1998.
Car crash with brother Phil
The Mitchell brothers always had a love-hate relationship, and it reached a climax in 1999 when an argument ended with their car crashing into the River Thames. The crux of their latest dispute was Grant's affair with Phil's then-wife, Kathy Beale. It was initially left unclear as to whether Grant had died in the crash, but he was seen a week later departing the UK for a new life in Brazil with his and Tiffany's daughter Courtney.
EastEnders is next on our screens in the UK tonight (18 January 2016) at 8pm on BBC One.