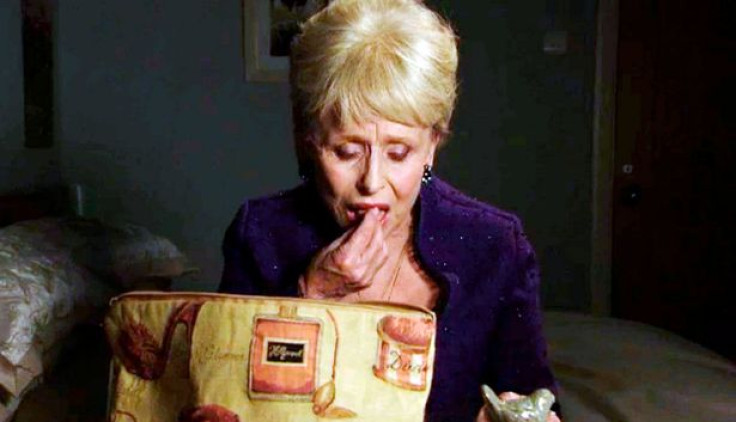 Last night's (17 May) episode of EastEnders marked the end of an era as, rather than endure a long-suffering death of terminal cancer, Peggy Mitchell took her own life with a fatal dose of unidentified pills. The Albert Square legend touched the nation as she bid her emotional goodnight, with many viewers taking to Twitter with claims such as, "I was fighting back tears."
After learning that her cancer had returned and was now incurable, Peggy, played by Barbara Windsor, came back to the place she knew and loved best, Walford. Her heart-rending last moments saw her pride shine through, as she poignantly stated: "I will go as I have lived. Straight back, head high, like a queen."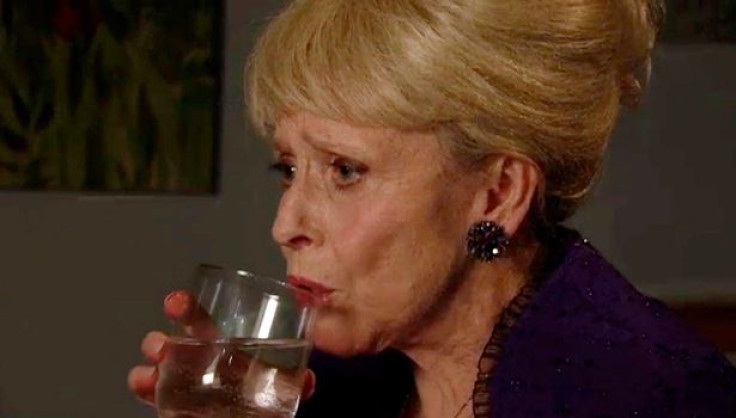 In an atypical twist, the episode sees Peggy hallucinate the apparition of frenemy Pat Butcher, played by Pam St Clement, who died from cancer in the soap, in 2012. Following a typically prickly conversation between the pair, she pours her heart out to her former nemesis, telling her: "I'm being eaten alive and it hurts and I can't wait.
Adding, "I don't want that to be me, I don't want to be that little old lady in the bed, with people saying, 'Remember her? Peggy Mitchell? She's all skin and bones.'"
Confiding in Pat, she tells the vision: "Oh my dear friend, you won't ever leave me will you?" To which Pat tenderly replied: "No, sweetheart. Not for one single second."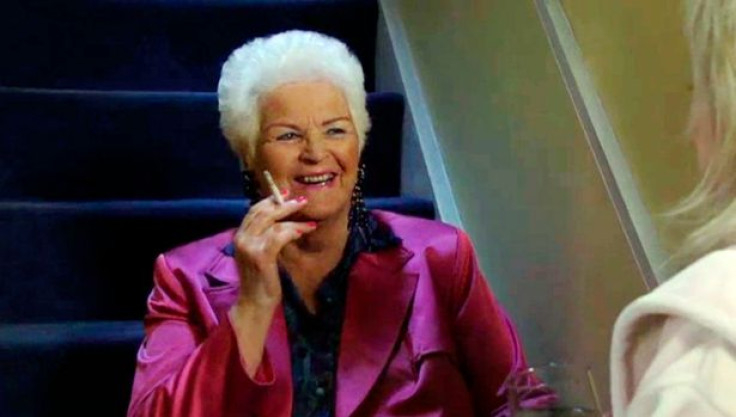 After the credits roll in customary silence, and you almost hear the country's collective hearts breaking, the camera returns to the room, with only a glass, empty bottle of water and a letter addressed to her son, Phil, to be seen. Peggy's last words were a simple "thank you" – most likely a message to her loyal viewers too.
Discussing her soap legacy with The Mirror, Windsor said: "Peggy is a character close to my heart but I made the decision a while ago that I need to say goodbye to her once and for all. Otherwise she will always be there, urging me to go back. I realised it is time for me and the audience to say our final farewells to the lady I've loved for years."
Upcoming episodes will see Peggy get the send-off to remember, and reunite a few familiar faces of the past in their grief, including her daughter Sam Mitchell (Danniella Westbrook) and Billy Mitchell (Perry Fenwick).
See the Twitter reaction to Peggy's death below.