IBTimes UK reported yesterday (19 April) that EastEnders' Jay Brown got himself into a pickle by unknowingly dating a 14-year-old schoolgirl, Linzi Bragg. But how much trouble could innocent Jay get himself into?
His so-called girlfriend has told so many porkies now that we're struggling to keep up, including a major cover-up that hid the fact that her real name is Star. In the most recent episode, Star rocked up to explain her deceitful web of lies to Jay and tried to persuade him to give her another chance.
Jay, though obvious he still had feelings for her, stuck to his guns and turned her down. He's also too busy panicking about whether his gigantic mistake will be revealed, even begging Louise Mitchell to put a sock in it. It's fair to say he's probably not thinking about romantic dinner dates any time soon.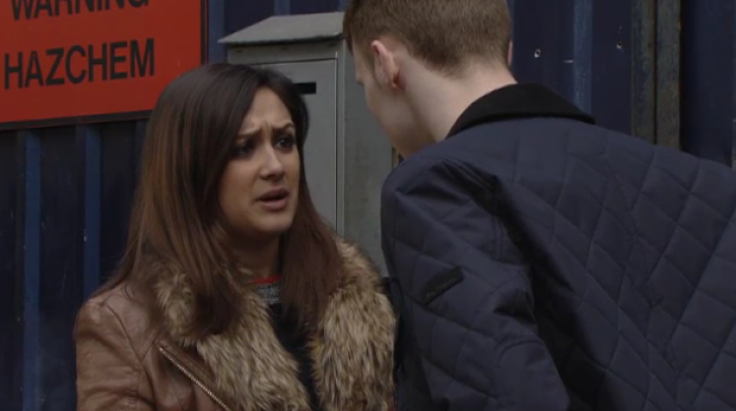 The lovestruck mechanic has more suspects to worry about, however, as Star's best pal, Bex Fowler, is also aware of the Jay's underage tryst. Major hints were dropped when Bex mocked Jay, telling him she knew about his plan to spend the night with Star at a hotel. She prodded that he was unable to find a girl 'his own age' before insinuating he wasn't aware of her lies.
Elsewhere in the soap, Phil Mitchell will bed Denise Fox after the pair get caught up in a boozy heart-to-heart. Denise, the manager of Walford's Minute-Mart, finds herself engaging in a dalliance with her former arch-nemesis after guzzling one-too-many bevvies following some bad news.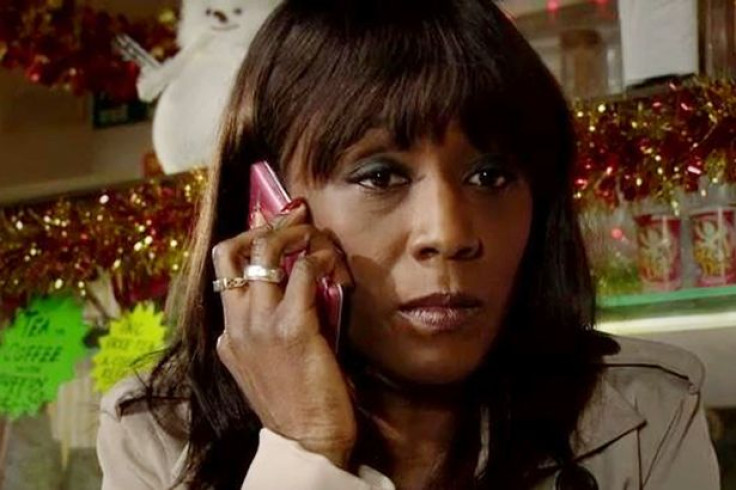 Diane Parish, who plays Denise, told Soap magazine: "When our boss Dominic Treadwell-Collins told me, I got up and ran around his office, screaming! Steve is the most wonderful actor, and I was thrilled to be able to do some interesting work with him. I have such a huge respect for the man."
Denise resorts to hitting the bottle after she discovers that her daughter, Libby, is pregnant with her first child but has already decided to have an abortion. Despite Phil, who is gripping onto life following his being diagnosed with cirrhosis, fails to remember the night of passion with Denise when he wakes up sober the next day. But it'll all come to the surface when Denise's necklace is found at his home.
Watch some of these scenes unfold tomorrow (21 April) on BBC1 at 7.30pm.