Catholic faithful descended on the colonial city of Taxco, some 180Km (112 miles) south of Mexico City on Holy Thursday 24 March, to perform the traditional and highly devotional Procession of the Flagellants and the Crucified which marks the highlight of Holy Week.
A picturesque city nestled in the mountains of Guerrero, Taxco is famous for its silver mines and crafts, as well as for commemorating Easter week with some of the most impressive religious rites throughout Mexico. The procession of flagellants represents the high point of the city's week-long Easter celebrations.
Although the whips and thorns leave bloody wounds on their backs, many of the participants say the procession is not about physical pain, but about spirituality and devotion to God. It is for them a way to share the pain Jesus is said to have suffered on the cross, and is looked upon as an honour and a way to redeem faults and sins.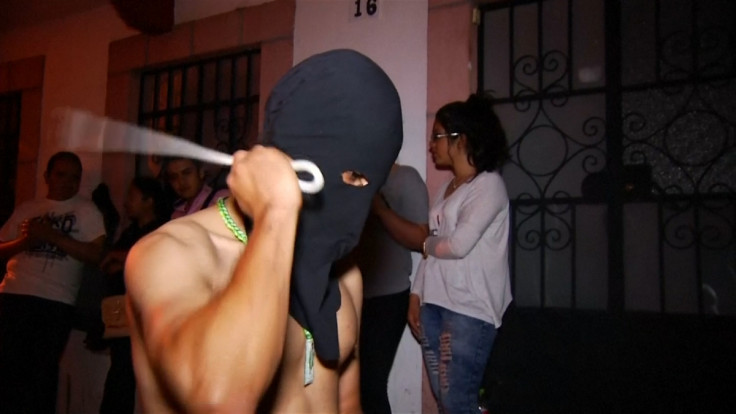 "It is self-punishing your body. However, the increasing closeness that one has to his faith with the image that we put out, is unique and no one takes it away from us. There are some who agree and some who don't," said one hooded penitent, identified only as Carlos.
Many wear black hoods at the procession in order to cover their identity, as they believe that the event is not about the physical individual, but about the spirit. Others walk barefoot in the stony streets of the city, with their ankles chained, carrying heavy religious objects.
The Cathedral of Santa Prisca has been the beginning and end point of the processions in Taxco since 1949, when the event was first officially celebrated.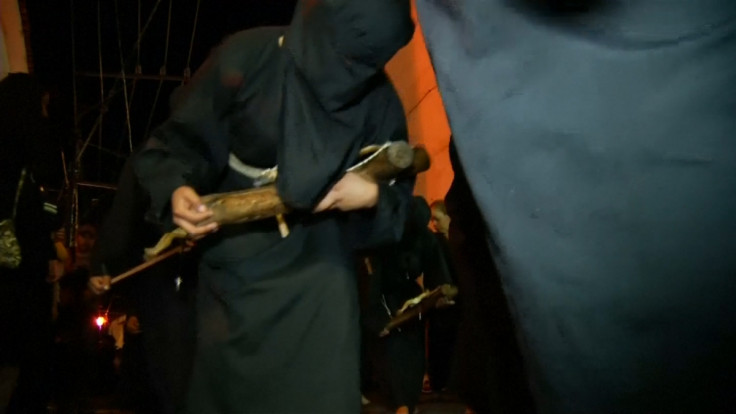 Some historians believe that the event originated at the convent of Saint Bernardino in 1598. This year, local monks who built the sanctuary began to re-enact the crucifixion of Christ by making 14 stops while carrying crosses and religious imagery.
Santa Prisca, however, remains an important focal-point for the thousands of visitors who flock there each year to see what is for many an essential event in Mexico's religious calendar.
The town of Taxco was founded as a mining centre in 1528 and declared part of Guerrero state in 1850. The majority of local residents are descended in part from African slaves brought to Mexico under Spanish colonial rule, when Catholicism was first introduced to the land.