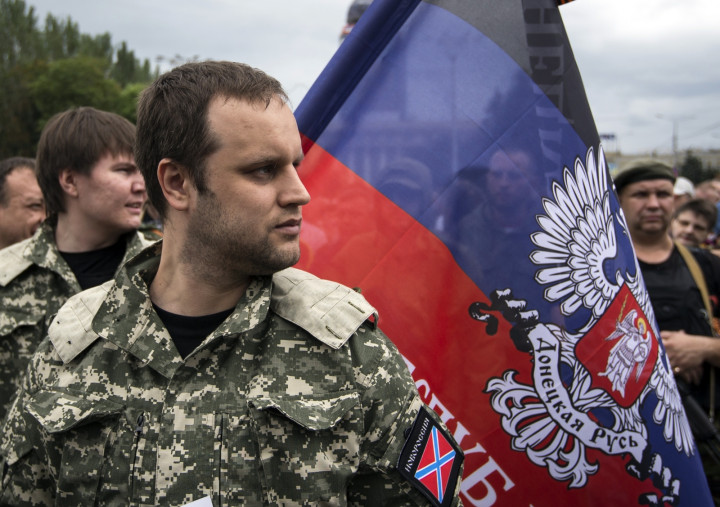 A prominent rebel commander in Eastern Ukraine has been rushed to a Russian hospital after his car was attacked by unknown gunmen.
According to local reports, Pavel Gubarev's car came under fire as it was travelling in the Ukraine's restive Donetsk region, heading across the border towards Rostov-on-Don.
The driver lost control of the vehicle which crashed into a pillar, leaving the separatist commander unconscious.
His wife Yekaterina told Russia's Tass news agency he didn't suffer any gunshot wounds and was being treated for injuries reportedly from the car crash in a Rostov hospital.
Several other rebels that were travelling in the same care were said to be uninjured.
It was not immediately clear who was responsible for what has been described by Russian media as an assassination attempt.
Hours before the crash, Gubarev posted a message on his Facebook page announcing he was due to make "a very important statement".
He had been recently embroiled in a power squabble over elections in the rebel-held Donetsk area.
Last week, the electoral commission in the self-declared "People's Republic of Donetsk" disqualified his party from participating in November presidential elections.
Gubarev proclaimed himself "governor" of Donetsk, after storming government buildings in the eastern city at the head of hundreds of pro-Russian rebels in February.
He was subsequently arrested by Ukrainian forces that released him in May in a prisoner exchange deal.