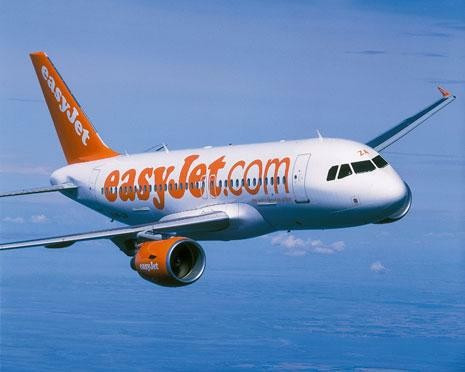 Shares in easyJet were up on the FTSE 250 in morning trading today, as the budget airline announced a rise in passenger numbers of over nine per cent in June.
EasyJet said that in June passenger numbers increased by 9.4 per cent from the previous year to over 4.5 million seats booked.
Load factor, which shows the percentage of seats bought out of those available, rose by 0.9 per cent from June 2010 to 87.2 per cent.
In the rolling 12 months ending June 2010 passenger numbers were up 7.0 per cent from the previous year to 47.6 million, while load factor rose by 1.5 per cent to 86.7 per cent.
By 08:09 shares in EasyJet were up 0.84 per cent on the FTSE 250 to 395.30 pence per share.