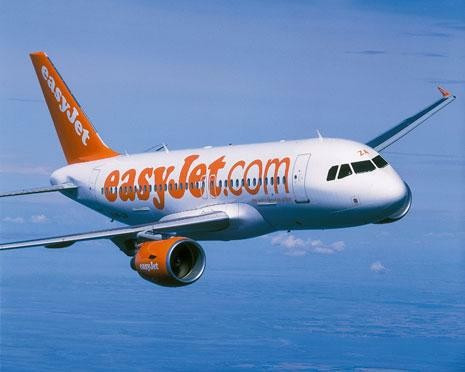 easyJet, the UK's largest airline, today unveils its support for technology that will minimise future disruption after the Icelandic Eyjafjallajökull volcano shut down large swarthes of airspace.
Andy Harrison, Chief Executive of easyJet said, "This pioneering technology is the silver bullet that will make large-scale ash disruption history. The ash detector will enable our aircraft to see and avoid the ash cloud, just like airborne weather radars and weather maps make thunderstorms visible."
Speaking to the assembled media, he announced that the airline would be the first to trial a new technology called AVOID (Airborne Volcanic Object Identifier and Detector) in twelve of its aircraft before the end of the year.
"We've decided to go ahead. We believe in the system." he said.
Speaking about his idea, Dr Fred Prata said: "AVOID enhances the theory around volcanic ash clouds with live data. easyJet is committed to bring our technology to life."
The technology, first tested in 1993, according to Fred Prata uses infra-red cameras that are readily available, fixed to tail fins to warn of any ash in the plane's flight path.
"All current guidance says is that pilots should avoid 'visible' ash." said Andy Harrison, making the point that the public opinion construed the ash cloud 'dangerous' despite the fact that no one really knew where it had spread since the models were based on theory.
"This system allows them to see ash in the night as well as the day." he said.
Scientist Fred Prata added his backing to the system, saying that because no one really knew how much ash the volcano was erupting - computer models were just guessing.
"AVOID enhances the theory around volcanic ash clouds with live data." he said.
The concept is very similar to weather radars which are standard on commercial airliners today.
Andy Harrison also made the point that if safety guidelines had been agreed upon before the current crisis, no 'massive' shutdown of airspace would have occured.
The addition of an 'ash cloud radar' would further minimise disruption giving an added risk assessment for air traffic regulators.
The volcano which started erupting on 20 March shut down large areas of European airspace for six days from 15 until 20 April.
Since 24 May, there has been no further ash or lava emitted with water vapour being seen alone.