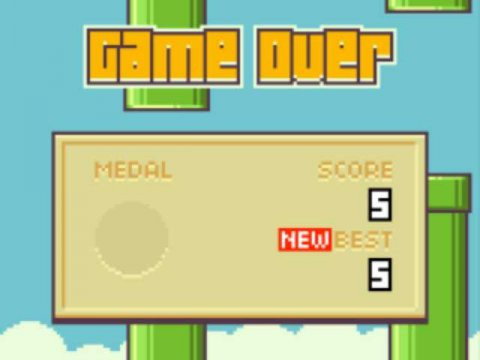 Ebay has now taken down the sale of an extremely expensive Apple iPhone 5S that contained the popular Flappy Bird app, according to a report from LATimes.
Within hours of listing, the seller of the iPhone managed to recieve 74 bids, with the highest one going for up to $98,100. The item still had about six days before the close of the auction.
"EBay took it down. They said that you can't sell phones with apps. Which doesn't make sense to me because every iPhone has apps and they sell millions of them on EBay," said Vasil Kiniv, the seller of the device, according to LA Times.
The seller had contacted Ebay to understand the exact reason behind their actions.
"They didn't really make sense on exactly why they removed it," he said. "Kept changing their reason. First it was because they don't approve of the item yet because it's so new that they don't know if it should sell for that much. And then they said that it was violating Apple terms."
Other sellers who listed phones with the game have had their devices removed from the site as well.
According to LATimes, David Syrett, another seller, was told by Ebay that, "Smartphones and tablets must be restored to factory settings before they are allowed to be sold on EBay".
Syrett was requested to remove all the content on his smartphone, including Flappy Bird, before his next attempt to list the device on the site.
Ever since the creator of Flappy Bird, Dong Nguyen, took down the app from iOS and Android app stores, fans of the game have been doing everything in their power to get a copy onto their phones.
The app store has seen a massive influx of Flappy Bird clones over the last week and they have all been fighting to pick replace Nguyen's game as the most downloaded app on the iOS and Android app stores. Have a look at some of the best alternatives to Flappy Bird here.
Meanwhile, the shutdown of Flappy Bird is being viewed as one of the greatest marketing ploys in the history of the App market by some. Read more about that here.