Online auction site eBay has apologised and removed Nazi-era Holocaust memorabilia from its website following an investigation by a UK newspaper.
Around 30 items, including uniforms worn by concentration camp victims, were taken down from the site after an investigation by the Mail on Sunday.
The paper said it found "dozens" of Holocaust-related items on eBay, including a uniform said to belong to a Polish baker who died at the Nazi concentration camp at Auschwitz. The item was reportedly listed for £11,200 by a Ukrainian man living in Canada called Viktor Kempf.
Other items for sale on the site included a yellow Star of David that was used to identify Jews, a £145 'concentration camp toothbrush', a Holocaust victim's battered suitcase priced at £492 and a pair of shoes belonging to a death camp victim listed for £940.
Ebay issued a public apology for the items being listed and has made a donation of £25,000 to charity.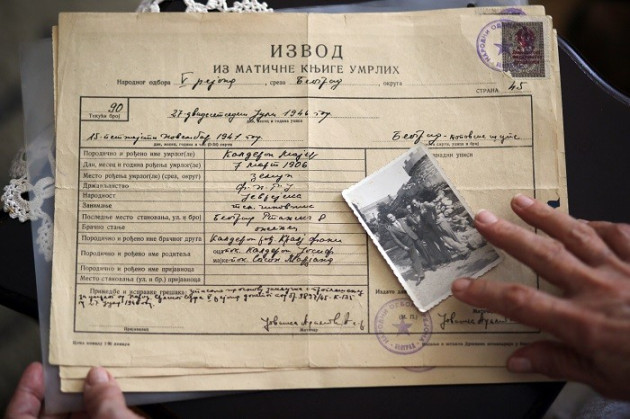 "We are very sorry these items have been listed on eBay and we are removing them," the auction site said in a statement.
"We don't allow listings of this nature and dedicate thousands of staff to policing our site and use the latest technology to detect items that shouldn't be for sale.
"We very much regret that we didn't live up to our own standards. We have made a donation to charity to reflect our concern."
Kempf has been criticised for selling similar items related to the Holocaust in the past but defended his listings, saying that the Nazi period was horrific and nobody should forget it.
Jewish TV historian Simon Schama told the Mail on Sunday: "This is absolutely beyond belief. Plainly there is no moral atrocity to which eBay will not descend to make a buck. This is an unspeakable act of moral cretinousness."
The trade and sale of Holocaust memorabilia is legal in the UK but outlawed in Germany, Austria and France.