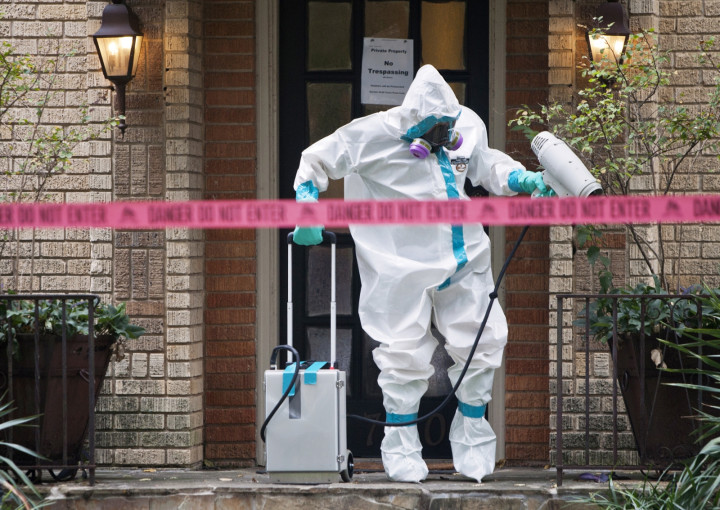 Medical workers in Liberia are threatening to go on strike if the hazard pay is not increased by £124 - the equivalent of an average year's pay in the west African country.
Around 200 health workers have been infected in Liberia and nearly 95 have died, according to Al Jazeera. With personal protective equipment scarce and care centres ill-equipped, workers have stayed away from work in many parts of the country.
The government initially agreed to grant hazard pay of around £450 when the first cases were detected but the number of cases has increased dramatically since then, assistant health minister Tolbert Nyenswah said on Sunday.
Military troops safe
The Pentagon, meanwhile, has acknowledged that the size and duration of its mission in West Africa could go up with military deployments touching 4,000. At present there are a little over 300 US military personnel in west Africa.
The military hopes to have a 25-bed field hospital up and running by the middle of this month as well as 17 Ebola treatment units.
Although family members of US military staff have raised concerns over the safety of the troops, officials have assured them the risk is low. US soldiers will neither be treating sick Liberians nor interacting with them, writes Reuters.
Confirmation that a health worker who treated the deceased Thomas Eric Duncan has contracted Ebola has raised doubts on health protocols being followed in the US.
The worker was infected in spite of wearing CDC-recommended protective gear during treatment, including gowns, gloves, masks and shields.
As Usaid initiative to invite new designs for the protective suit, with a half a million pounds' prize money on offer, is aimed at overcoming these shortcomings.