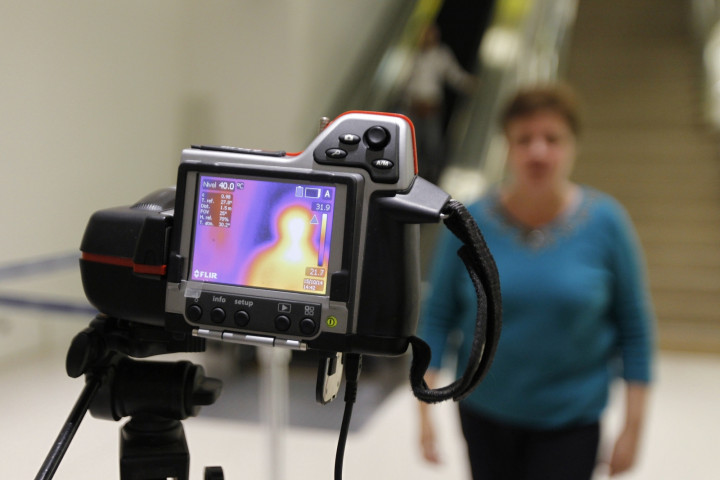 A study in The Lancet predicts at least three Ebola-infected travellers will leave the worst-hit West African countries on international flights every month, if no exit screening is in place.
The study adds that the best way to minimise risks to the global community is to control the epidemic at its source, and finds that exit screening would be more effective than entry screening.
A team from St Michael's Hospital in Toronto analysed flight schedules from around the world in 2014, as well as flight itineraries of passengers from last year, to predict expected population movements out of Guinea, Liberia and Sierra Leone, the countries most badly affected by the Ebola epidemic.
They also used World Health Organization virus surveillance data to model the expected number of exported Ebola virus infections, and to determine how air travel planners might control the spread of the deadly virus.
The team noted that exit screening at Conakry, Monrovia, and Freetown airports, the international termini of Guinea, Liberia and Sierra Leone respectively, would allow all travellers at highest risk of exposure to Ebola to be assessed with greater efficiency than entry screening. However, they added that this would require international support.
Of the almost 500,000 travellers who flew on commercial flights out of Guinea, Liberia or Sierra Leone in 2013, over half were destined for just five countries: Ghana (17.5%), Senegal (14.4%), UK (8.7%), France (7.1%), and Gambia (6.8%).
More than 60% of travellers in 2014 are expected to be destined for low or lower-middle income countries. With limited medical and public health resources, these nations will find it difficult to identify and respond to the imported Ebola cases, according to lead author Dr Kamran Khan.
In a comment to the research, Dr Hongjie Yu from the Chinese Center for Disease Control and Prevention, Beijing, and Dr Benjamin Cowling from The University of Hong Kong, noted that exit screening from the affected countries might not have incremental utility over entry screening considering the other urgent priorities in the region.
Panic after US and Spain cases
Whether airport screening will help check the spread of Ebola has been widely debated in the wake of panic following fresh cases in the US and Spain.
With the incubation period of the virus varying between 2-21 days, and in some cases as long as 42 days, a person carrying the virus may not show symptoms during the screening.
But exit screening has helped, according to Dr Thomas Frieden, director of the Centers for Disease Control and Prevention, who said that many people had been pulled out of lines to board flights from affected countries thanks to screening.
Blocking flights from the affected regions has been opposed by the White House and the World Health Organization, which believe that it could worsen the situation and force people to lie or resort to other ways. It would also discourage aid workers from coming to help.
The best way to stop Ebola from spreading, as stressed by health experts, is to stop the virus at source, which means controlling it in West Africa.
Meanwhile, WHO has commended the Nigerian leadership for effective implementation of control measures which have led to the country being declared Ebola-free.
The epidemic has claimed over 4,500 lives and infected twice as many in the West African nations of Liberia, Sierra Leone and Guinea.