Ebola: First American Patient Thomas Eric Duncan Dies as US 'to Check Passengers for Fever'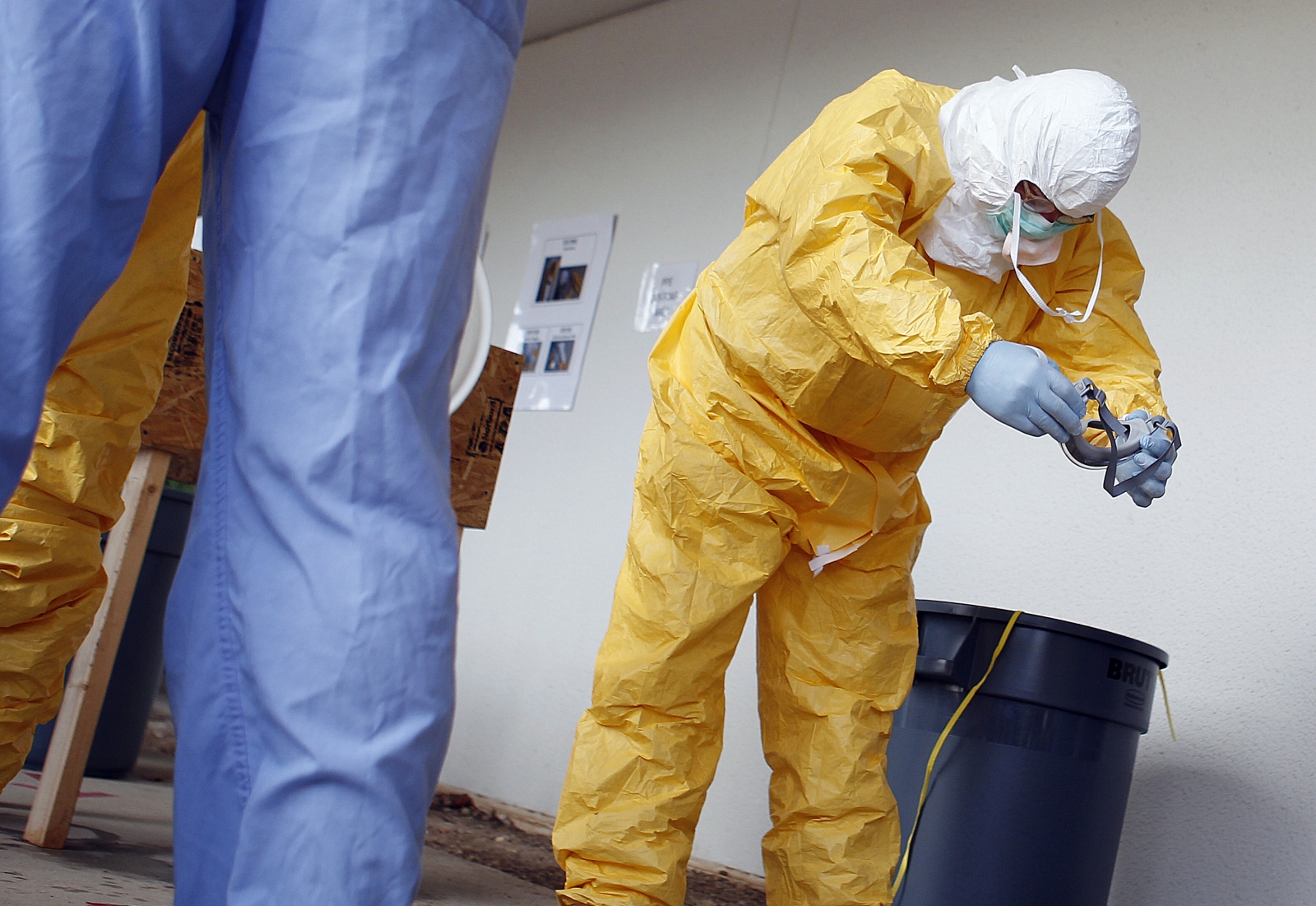 US officials said travellers entering the country are to be screened for symptoms of Ebola, as part of measures announced minutes before the first person to be diagnosed with the disease in the US was reported dead.
The Homeland Security Department said Customs and Border Protection agents at airports and other ports of entry are to observe incoming people for potential signs of lethal infection to help prevent the deadly virus spreading in the US.
A federal official with direct knowledge of the matter told the CNN that passengers of flights originating from West African countries affected by the Ebola outbreak might have their temperature taken upon landing on American soil.
The source said the new measures are to be put in place this weekend.
Homeland Security Deputy Secretary Alejandro Mayorkas said that travellers are also to be handed factsheets detailing symptoms of the disease and contact details for doctors in case they fall ill.
The move was announced moments before hospital officials in Texas said that a man who was diagnosed with Ebola upon arriving from Liberia has died.
Wendell Watson of Texas Health Presbyterian Hospital in Dallas said Thomas Eric Duncan died after two weeks in care.
Meanwhile the World Bank has warned that the Ebola could cost Africa's economy $32.6bn (£20.3m) by the end of 2015 if the epidemic is not contained.
Senegal, Guinea, Liberia, Sierra Leone and Nigeria have been badly affected by the current epidemic has killed more than 3,400 people so far, according to the World Health Organization.
The symptoms of the virus include fever, sore throat, diarrhoea, and internal and external bleeding.