Ed Miliband's motivational crib notes: Be the 'happy warrior'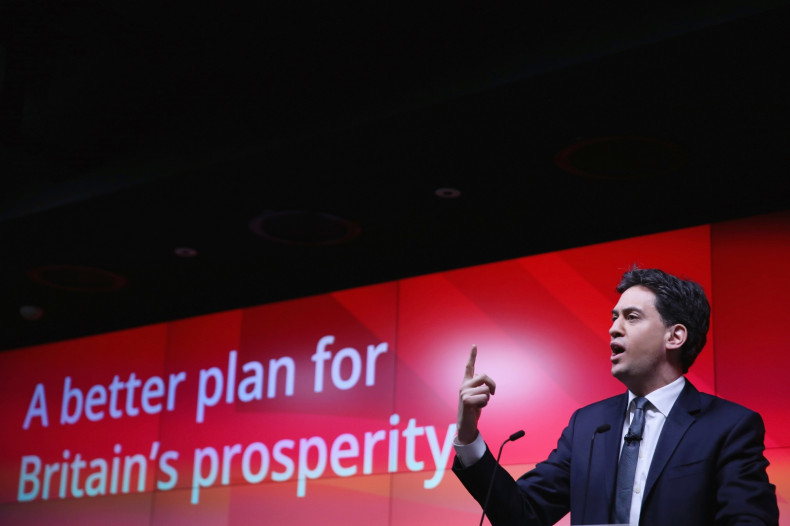 Ed Miliband hoped to present himself as a "happy warrior" during the televised leaders' debate on Thursday (2 April) according to his notes, which were obtained by the Sun on Sunday.
The Labour leader accidentally left behind pages of notes in his dressing room, with reminders to "relish the chance to show who I am" and talk to the camera to "use the people at home".
Miliband compares himself to Prime Minister David Cameron in one such note, which reads: "Me vs DC" with the words "decency, principle, values" scrawled underneath.
In another note to himself, Miliband wrote: "Happy warrior. Calm never agitated. Negative -> Positive."
Miliband is thought to be referring to a phrase that originally appeared in William Wordsworth's poem, Character Of The Happy Warrior (1806), which was inspired by the death of Lord Nelson.
Literary heroes
The opposition leader may have managed to remain calm and fight with a smile during the two-hour debate, but who have other politicians been inspired by?
According to a 2010 Radio Times article published ahead of National Poetry Day, Miliband's rival David Cameron said Wilfred Owen's anti-war poem Dulce et Decorum Est was his favourite poem, saying that "for me, [Owen's poems] were literally an eye-opener and I still find them moving when I read them again today".
Taking an entirely different angle, Deputy Prime Minister Nick Clegg told the Radio Times his favourite poem was Eternity by William Blake – a moving four line poem.
SNP leader Nicola Sturgeon's favourite poem remains unknown, although she is a fan of Robert Burns' work. However, she is a huge fan of Danish TV drama Borgen, which follows a female politician's rise from a minority party to prime minister of Denmark.
Sturgeon even lobbied furiously to meet Borgen's lead actress Sidse Babett Knudsen when she visited Scotland in 2013.