France's top audit body has warned utility firm EDF that its investment in a project to build the UK's first nuclear power plant in three decades is potentially risky. In a report assessing EDF's financial performance, the Cour des Comptes urged the state-backed firm to carefully review its plans to build two new reactors at Hinkley Point at an estimated cost of £18bn (€23bn; $26bn).
It comes days after EDF's finance director Thomas Piquemal resigned after raising concerns that the project could jeopardise the company's balance sheet.
EDF, which is 85% owned by the French government, is set to finance two-thirds of the construction of the 1,600-megawatt Areva-designed European Pressurised Reactors alongside two existing plants in Somerset, with China General Nuclear Power Corporation (CGN) contributing the rest.
However, the energy company is reported to be struggling to raise the £12bn it needs to build the power plant, with French union officials calling for the final investment decision to be pushed back by three years.
EDF's share price has plummeted by half over the past year amid rising debt and falling electricity prices.
'Sound economics'
The French audit body was critical of EDF's investments overseas, noting that the returns on them were lower than those on its domestic projects.
Two of EDF's current nuclear power plant projects, in Finland and France respectively, are many years behind schedule, with the Cour des Comptes warning that the Hinkley Point project could suffer a similar fate. However, a former EDF manager defended the cost and the scale of the project.
"The economics of the project have stood up to repeated scrutiny," Chris Bakken was quoted as saying by the AFP news agency.
"EDF and its Chinese partner are shouldering the construction risks and consumers will not pay a penny until the plant generates its reliable low carbon electricity."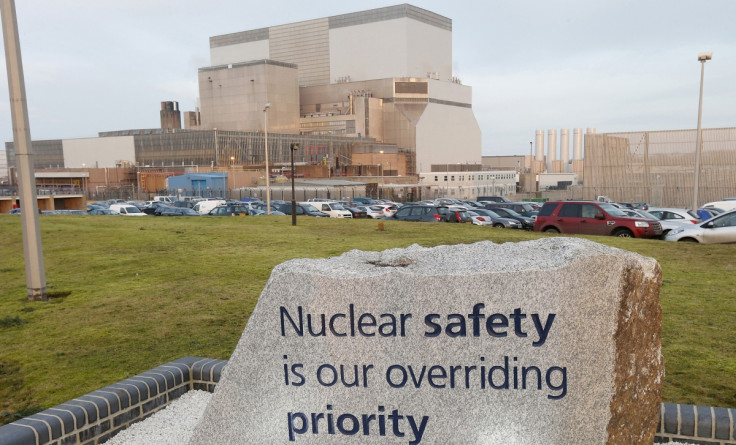 The Hinkley Point project is scheduled for completion in 2025. The reactors, among the biggest in the world, will provide up to 7% of Britain's electricity needs when they become operational.
It is the cornerstone of Prime Minister David Cameron's strategy to "keep the lights on" in Britain in the next decade.
The government says the scheme will create 25,000 jobs and slash Britain's carbon emissions, but opponents have objected to it on economic and safety grounds.
Critics have also been angered by the government guaranteeing a price of £92.50 per megawatt hour of electricity generated from the reactors – three times the current cost. They fear the move could lead to higher household bills and distort future investment in energy generation.