Edmonton has worked hard to shed its image of 'Shank Town' which the gruesome beheading of a woman in the Enfield suburb now threatens to revive.
The small area at the southern end of the London borough next to Tottenham, has struggled with high unemployment for years, no different from countless other areas across the country.
But Edmonton came to the attention of the wider world only in 2008, when five teenagers were stabbed to death there in just a matter of months.
It was a highly untypical concentration of violence which erupted from a festering gang problem in an otherwise typical inner London area.
Now shocking news of the suspected murder of a woman in equally untypical circumstances has thrust the 'Shank Town' label back to the fore, echoing the barbarism of Isis jihadists and the killers of Lee Rigby.
The label is one which the area had hoped would be consigned to a distant memory, if not the dustbin of history.
More than six years of hard work to shed the 'Shank Town' image had gone in to turning Edmonton's image more towards a popular shopping destination for residents.
But those efforts now risk being undermined by this brutal beheading which could "strike fear" back in to the community and resurrect unwelcome memories of when Edmonton was England's knife crime capital.
According to police, the attack happened in broad daylight at around 1pm. Disturbingly, the woman's beheaded body was found in a back garden in a street close to three schools; Cuckoo Hall, Kingfisher and the Oasis Academy.
Pupils there have just started the new academic year, leading to the ghastly possibility that there could have been young witnesses to the crime on lunch at the time.
Denise Headley represented Edmonton as a ward councillor for years. She said: "It's going to strike fear in to people here just because it was so brutal. It's medieval. I am worried myself."
"Edmonton suffered when all those young people passed away a few years back. There was a problem with gangs but, thank god, it seems to have subsided. Every community has a problem with crime and Edmonton is no different."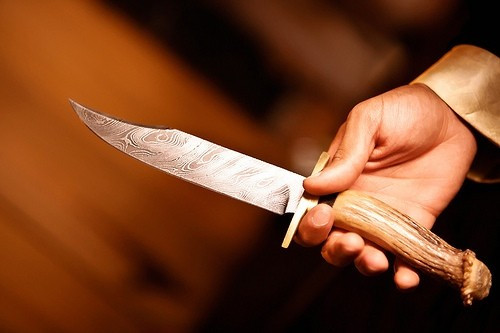 Former residents of Edmonton admit they consider knife crime and the area to be synomonous with each other.
Robert Kazandjian told the Independent: "The "Shank Town" label is an accurate one. It wouldn't be fair to describe growing up in Edmonton as wholly negative. However, I will always associate the area with violence."
Police today were swift to rule out a terrorist motive and a man was quickly arrested on suspicion of murder.
DCI John Sandlin, leading the investigation, said: "This was a highly visible attack in broad daylight on a residential street. I can understand why this may cause people concern, however we are confident that we are not looking for anyone else at this stage."
For Edmonton, it looks like a case of history repeating in the most untypical way.