Edmund Shing: Make money from a strong pound at Marks and Spencer and Majestic Wines
This week, pound sterling hit its highest level against other major world currencies for over seven years (figure 1), judging by the Bank of England's Pound sterling index.
This latest surge has been driven by the political certainty given by a Conservative general election victory, plus a following wind for the UK economy as: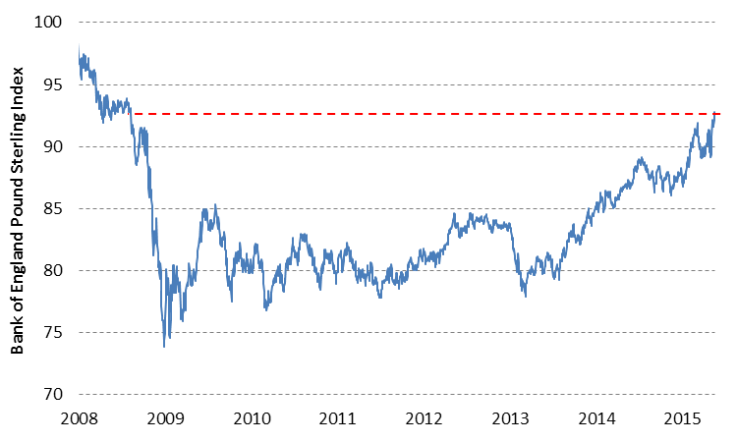 Figure 1: Trade-weighted pound back at highest since mid-2008
Source: Bank of England
Pound posts big gains against the euro and Aussie dollar
Of the major world currencies, the pound has gained against virtually all of them so far in 2015, save the Swiss Franc (figure 2).
The biggest move has been the near 10% jump against the euro (from €1.29 at the beginning of 2015 to €1.41 currently).
The pound has also posted useful gains against the Australian dollar and Swedish crown too, with only the Swiss franc doing better this year so far.
Why should sterling stop here?
As long as the British economy keeps steaming along and the European Central Bank continues with its programme of bond buying (so-called Quantitative Easing, or QE), we could well see sterling return to the heady heights of €1.50 reached on several occasions between 2004 and 2007 (figure 3).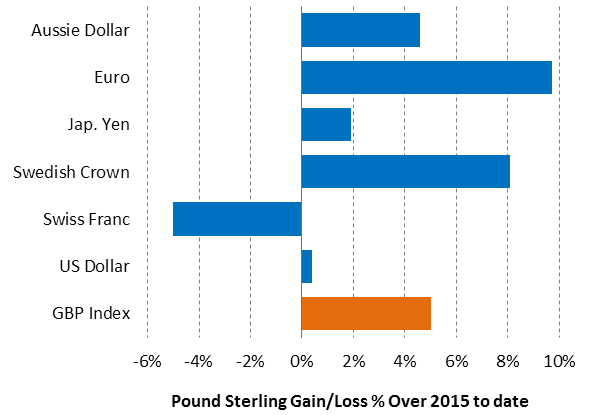 Figure 2: Pound makes big gains against the euro and Australian dollar in 2015
Source: Bank of England
After all, the euro remains undermined by the ongoing Greek saga, while the extremist leftist party Podemos has made large gains in the local elections in Spain, underlining the political fragility of the established ruling parties across the eurozone and introducing yet further uncertainty.
Remember, if there is one thing financial markets hate, it is uncertainty – one area where the UK has a clear lead over its continental European cousins with a Conservative majority government now voted in.
How can we make money from a stronger pound?
One sector a canny investor should look at is the retail sector, given the majority of the goods sold on the UK high street tend to be imported. After all, a stronger pound means cheaper prices for imported goods, especially from the eurozone where the exchange rates have moved the most over recent months.
Food and drink is one big category where the UK imports a lot from the likes of Spain, France and Italy. Overall, the UK imports 40% of all the food consumed, much of it from our eurozone neighbours.
This should give a welcome boost to supermarket and upmarket food store chains such as Tesco (TSCO) and Sainsbury's (SBRY). I would focus more on two other retailers where I see potentially greater currency-related benefits.
The first is the venerable Marks and Spencer (MKS), which recently reported strong results. The retailer is continuing its slow transformation into primarily an upmarket food retailer along the lines of John Lewis's successful Waitrose chain.
Its Simply Food store format is enjoying a lot of success, and Marks and Spencer is focusing its new store programme on this format. While we may think fondly of the retailer as the nation's favourite purveyor of underwear, in actual fact food and drink now accounts for 57% of Marks and Spencer's UK sales.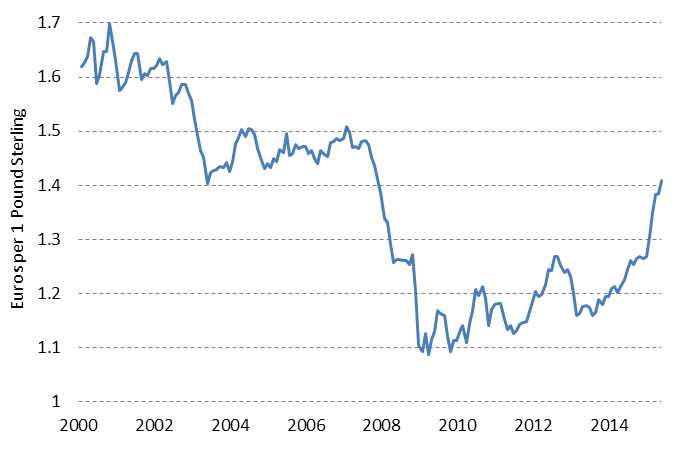 Figure 3: Pound hit over €1.50 several times 2004-07
Source: Bank of England
The second retailer who could get a big profit boost from the stronger pound is wine warehouse chain Majestic Wines (MJW).
This £300m company is the UK's largest wine specialist merchant, with 213 stores selling wine by the case to 643,000 active customers.
French, Spanish, Italian and Australian wine imports in particular should all become cheaper in pound terms for Majestic to buy in the coming months and could deliver a useful profit bump.
Majestic should also see faster growth ahead following its recent acquisition of leading online business Naked Wines.
So go shopping for wine bargains thanks to that stronger pound, and why not add Marks and Spencer and Majestic Wines into your shopping basket while you are at it.
---
Edmund Shing is the author of The Idle Investor (Harriman House), an expert columnist and a global equity fund manager at BCS AM. He holds a PhD in Artificial Intelligence.
---