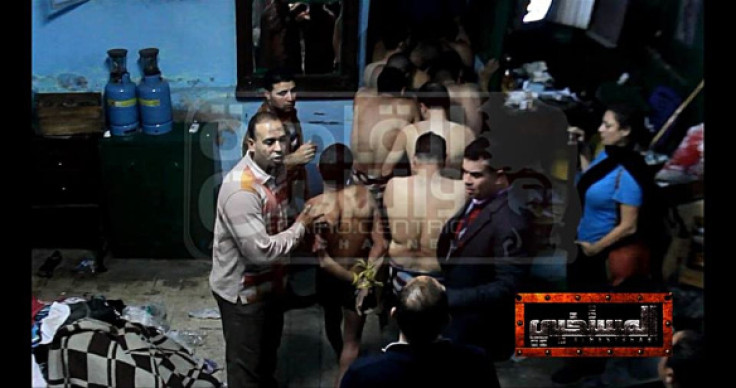 A court in Egypt tried 26 men on Sunday (21 December) who were arrested at a Cairo hammam (bathhouse) and accused of homosexual activity and alleged "debauchery".
"I am innocent. I was in the hammam for therapy, I swear in the name of Allah," said one of the accused defendants, as he was heard weeping inside the cage.
The defendant claimed that he was in the hammam for back pain treatment.
Another defendant claimed in outrage: "The police beat us every day and force us to sleep on our stomachs."
Also on trial were four employees and the owner of the hammam.
While the relatives of the defendants were banned from attending the hearing, they were seen outside the court preventing the photographers from taking pictures.
"Don't defame our sons, they are real men," one of the defendant's mother was heard shouting, while the brother of another defendant told AFP News "this is about our honour. This will destroy our entire family. It's all because of a journalist who seeks fame."
Egyptian television presenter, Mona Iraqi, working for pro-government al-Qahira wal Nas news channel, caught the whole raid on video after tipping off authorities.
Iraqi took to Facebook following the raid and boasted on shooting: "the biggest den of group perversion in the heart of Cairo."
Egyptian police arrested over 33 men on December 7 after a night raid at "a common public bathhouse in the Azbakeya neighborhood of Cairo for practising debauchery," said General Ali al-Demerdash, head of the Cairo security directorate.
Forensic department spokesman Hisham Abdel Hamid told AFP News that the defendants were forced to undergo "forensic tests" to determine whether or not they were homosexuals.
"Three of them have fresh marks of non-consensual sexual assault. Eighteen others have no visible marks to show that they are homosexuals, but that does not mean that they are not homosexuals," said Abdel Hamid.
Meanwhile, defence lawyer Mohamed Zakaria Al-Tobgy said: "This bathhouse has been operating for a hundred years. The defendants were filmed on camera with their towels on, which is how one is inside a bathhouse."
While advocacy groups, like the Human Rights Watch, have condemned both the arrests and the tests, the trial continues on and is adjourned to 4 January.