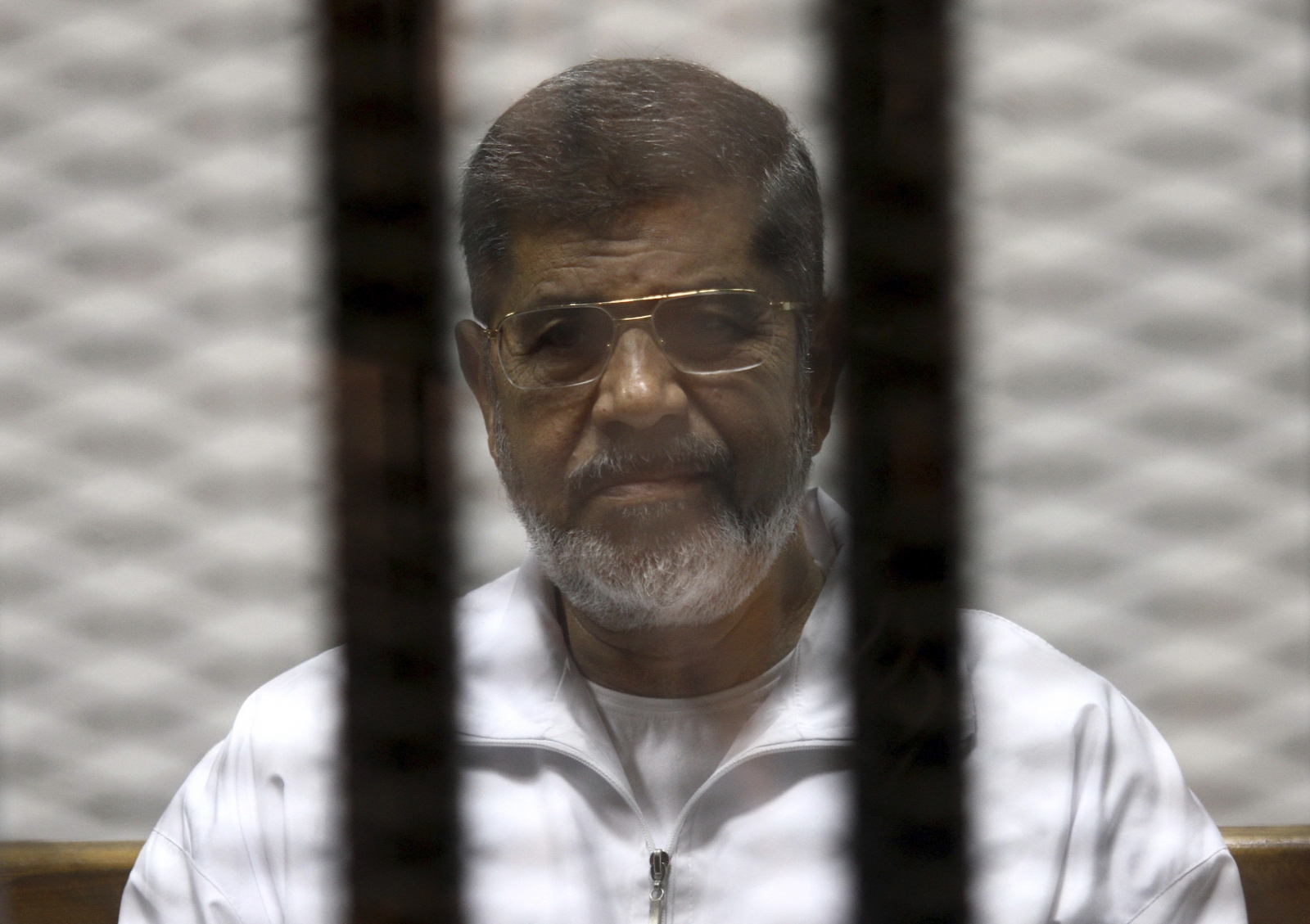 Egypt's ex-president has been sentenced to 20 years in jail in connection with the deaths of protesters nearly two years after his fall from power.
A Cairo criminal court spared Mohammed Morsi from capital punishment, after prosecutors demanded he be put to death over the killing of three protesters in 2012, when he was at the helm of the country.
Judges dropped murder charges related to the deaths that occurred during clashes between supporters of Morsi's now banned Muslim Brotherhood movement and opposition demonstrators outside of the Al-Ittihadiya presidential palace on 5 December, 2012.
The former leader and 12 of his associates were however handed a lengthy jail sentences over accusations of excessive "show of force" and unlawful detention associated with the case.
Morsi, who was toppled by the army led by his successor Abdel Fattah el-Sisi in July 2013 amid mass protests, stood in a soundproof glass cage inside a courtroom at the national police academy building in the capital as the sentence was read out.
After the verdict he and the rest of the co-defendants raised four fingers, a defiant gesture symbolising the deaths of hundreds Muslim Brotherhood supporters who were killed as in August 2013 Egyptian security forces swept protest camps erected in the capital after the power-takeover.
The verdict was the first of three expected against the ex-president as Morsi faces the death penalty in another two trials that are due to come to a conclusion in May.
What is Morsi charged with?
The deaths of protesters outside the presidential palace in December 2012. At least 10 people died in the clashes.
His escape from jail during the 2011 uprising against Mubarak. Morsi was one of some 130 defendants charged with the murder of prison officers during the breakout.
Espionage and conspiring to commit terrorist acts in Egypt with the Palestinian movement Hamas, Lebanon's Hezbollah and Iran's Revolutionary Guards.
Insulting the judiciary, after allegedly naming a judge in a public speech and accusing him of overseeing fraud in previous elections.
Fraud charges in connection with the Muslim Brotherhood's al-Nahda (Renaissance) economic and social programme for Egypt's recovery.
Allegedly leaking sensitive national security documents to Qatar, a fervent supporter of the Muslim Brotherhood.