Two armed militants were killed and four bystanders injured after an attack at Egypt's Karnak Temple in Luxor, a popular tourist destination in the country's south, officials said on 10 June.
Three gunmen drove into the ancient complex on the shore of the River Nile late in the morning, the Egyptian Ministry of Tourism said.
They were intercepted by security forces and a shoot-out ensued, during which one of the attackers blew himself up, another was shot dead and the last one severely wounded.
At least another four people, including bazaar shop owners and one of the policemen who foiled the attack were injured, according to Reuters. No tourists were harmed.
Security sources speaking to news agency said the militants tried to storm a barricade leading to the World Heritage Site with their vehicle.
"When a car with three individuals attempted to enter the Temple's parking lot, a suspicious plain clothes policeman forced it to stop," the Ministry of Tourism said in a statement.
"One of the assailants ran out of the car and detonated a suicide device killing himself instantly. The police then surrounded the vehicle, killed one additional assailant inside the vehicle and wounded another."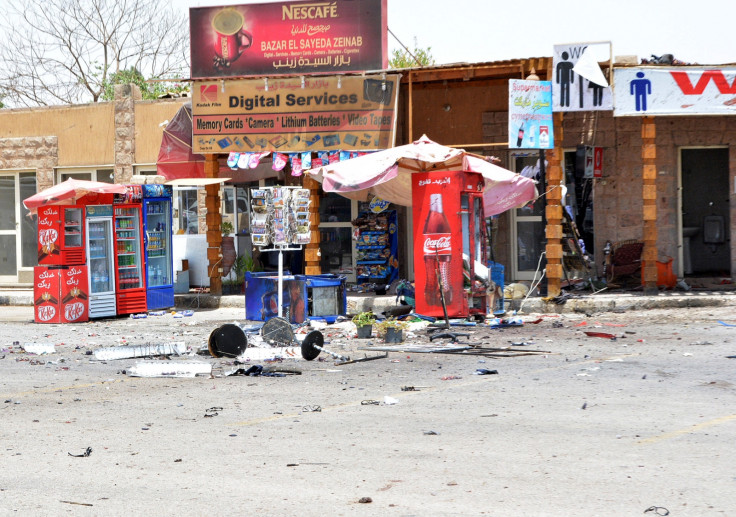 Karnak Temple is ancient archaeological site protected by UNESCO, dating back more than 2,000 years.
Considered the world's largest temple, the complex comprises a series of buildings including chapels and colonnades, and is mainly dedicated to ancient Egypt's king of Gods, Amun-Ra and the cult of Royal Ka.
No-one claimed immediate responsibility for the attack but fingers will likely be pointed at Islamist militants who have been waging a terror campaign against the Cairo government.
Jihadist groups, including Ansar Beit al-Maqdis (Champions of Jerusalem) have been active in Egypt and particularly in the restive Sinai Peninsula since the revolution against Hosni Mubarak in 2011.
Ansar Beit al-Maqdis has put the police and army at the head of their list of prime targets since former army chief Abdel Fattah al-Sisi took power in the country.
In 2014 the group pledged alliance to the Islamic State (Isis), which itself has destroyed protected archaeological sites in Syria and Iraq.
Officials told AP that police have recently foiled two other suicide attacks near Luxor, while two security guards were shot dead by gunmen on a motorcycle in a separate incident near the Giza pyramids last week.
Luxor was the target of an Islamist attack in November 1997, when gunmen opened fire on tourists at the Hatshepsut Temple, killing 58. Millions of people visit the city's ancient temples and pharaonic tombs every year.
More about Egypt