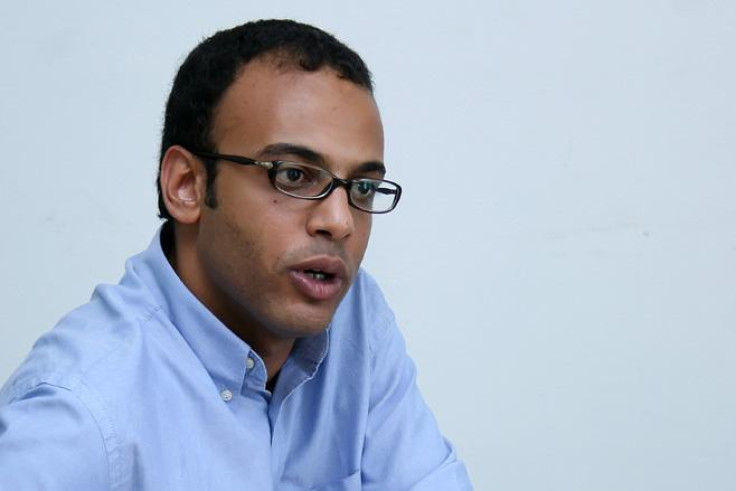 A prominent investigative journalist in Egypt, Hossam Bahgat, has been released from military custody where he was detained for two days under accusations of publishing "false news". It is not clear whether charges are still pending against Bahgat, who is one of Egypt's best-known human rights advocates.
Heba Morayef, associate director of the Egyptian Initiative for Personal Rights (EIPR), announced his release on Twitter.
Bahgat was summoned by military intelligence in Cairo on Sunday (8 November), and was not allowed to enter with his mobile phone or be accompanied by a lawyer. After several hours, he was transferred to military prosecution to be interrogated. The army had said that Bahgat was referred to military trial for "compromising national security" and writing about the military without its written permission.
Bahgat reported on 13 October that the authorities had thwarted a potential coup by 26 military officers and two members of the now-outlawed Muslim Brotherhood. According to his story, eight of the officers involved in the coup and the two Muslim Brotherhood members were sentenced to life in prison, while the rest of the collaborators received between 10 and 15 years
The charge of publishing false news, which is enshrined in Egypt's penal code, allows for between one year and an undefined period of detention and fines of between $25 (£16.55) and $2,500 (£1,655).
His detention was condemned by domestic and international rights groups and the United Nations. Amnesty International said in a statement that Bahgat's interrogation "is a clear signal of the Egyptian authorities' resolve to continue with their ferocious onslaught against independent journalism and civil society".
UN secretary-general Ban Ki-Moon expressed concern over the journalist's custody calling it "the latest of a series of detentions of human rights defenders and others that is profoundly worrying".
Bahgat founded EIPR, which is Egypt's flagship human rights organisation, before starting a career in investigative journalism, writing in English and Arabic for independent media organisation Mada Masr.
Although Egypt's constitution does not allow for civilians to be tried in military courts, President Abdel Fattah el-Sisi set out measures in October 2014 to expand the jurisdiction of the court that has seen as many as 3,700 charged, many of them members of the Muslim Brotherhood who have been arrested for protesting. Egypt has seen an unprecedented crackdown on the Brotherhood since Sisi overthrew Mohammed Morsi, Egypt's first democratically-elected president, in 2013.