Egyptian Mummies Set on Fire in Morsi Ousting Riot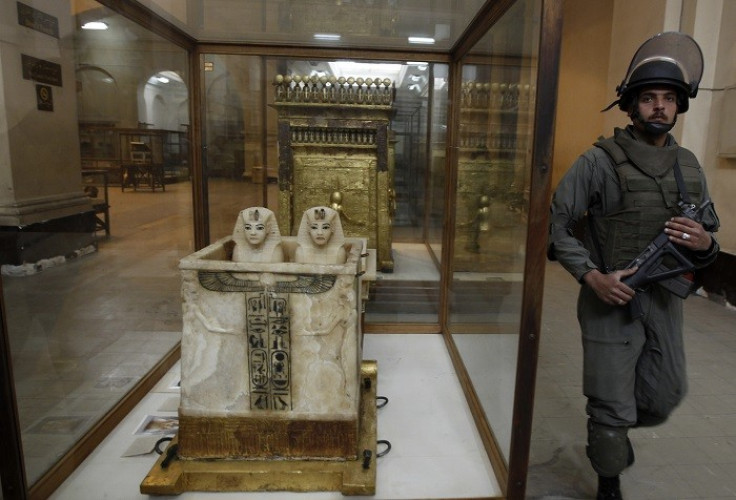 Ancient Egyptian mummies were torched, antiquities destroyed and a 3,500 year-old limestone statue stolen in five-day rampage.
More than 1,000 objects were looted and destroyed from the Malawi Antiquities Museum, 200 miles south of Cairo.
The museum was a testament to the Amarna Period, named after its location in southern Egypt that was once the royal residence of Nefertiti.
"It was pure mayhem; the result of pure thuggery," said Monica Hanna, a leading Egyptian archaeologist, who witnessed the destruction.
Hanna was in the museum with Safaa Saleh, a local journalist. "They went around smashing objects," she said. "It was really mad."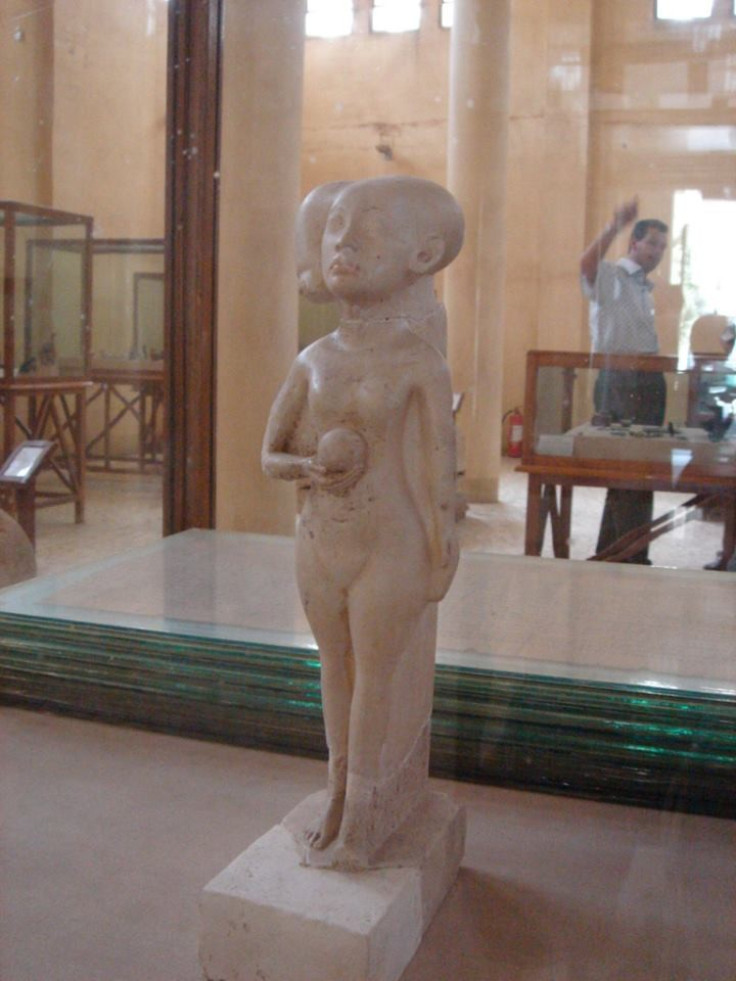 The teenagers in the building told her they were destroying relics and vandalising the museum in revenge for the interim government's clampdown on the Muslim brotherhood.
"The burning of the mummies was a political act - to get back at the state," she told the Sunday Times.
"Sadly people in Egypt regard antiquities as the property of the state, rather than their own heritage."
The break-in during a demonstration on 14 August, is thought to be the work of Muslim Brotherhood supporters, angry at the ousting of President Mohamed Morsi, a brotherhood leader.
The walls of the museum were covered with pro-Morsi slogans. "Yes to Islam, yes to the Muslim Brotherhood," read one slogan.
Armed gangs descended on the museum and set fire to parts of the building.
Items too heavy to plunder were torched.
One of the museum's greatest treasures, a 3,500 year-old stature of the daughter of Pharaoh Akhenaten, who ruled during the 18<sup>th dynasty was stolen.
Unique and irreplaceable jewellery, papyri, pottery, gold Greco-Roman coins, along with sculptures dedicated to the god Thoth, ironically the arbitrator of disputes, were also taken.
Warned in advance of possible looting, employees closed the museum and barricaded themselves inside with a dozen policemen, but they could failed to stop the damage.
Magdy Tahami, assistant director of the museum told Middle East Online that the scene was like a "battlefield," with automatic fire echoing from all sides so that "we did not know where they were coming from or who was firing".
A ticket collector was shot dead as he tried to gain access to the building and museum staff were forced to retreat from the building by the mob.
UNESCO said the attack had caused "irreversible damage to the history and identity of the Egyptian people"
After several hours, nearly all of the 1,089 museum pieces had been stolen or destroyed, says Tahami.
Over 500 items have been returned to the museum after the police offered an amnesty to the looters.
As the items are registered and therefore identifiable, many of the thieves have struggled to sell them on to dealers.
© Copyright IBTimes 2023. All rights reserved.