The Eiffel Tower in Paris has reopened after a bomb threat that turned out to be a hoax. Parisian police evacuated and closed the historic monument on Saturday night, and conducted a fruitless search for explosives. Approximately 1,400 visitors were led away from the area.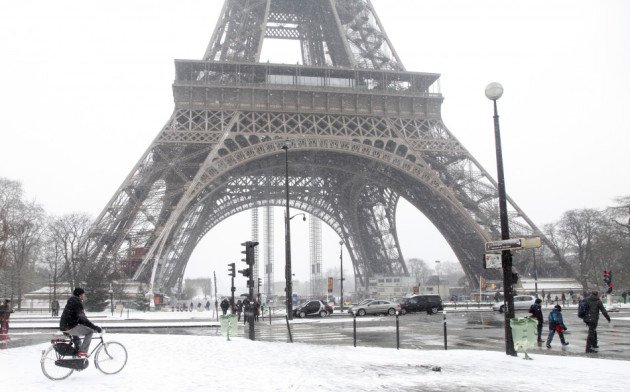 The BBC reported the evacuation notice was given at 7pm local time (6pm GMT) and, in addition to tourists and visitors, local security guards were asked to leave the area. Police then launched a thorough search; officers also employed sniffer dogs.
The monument was closed for two hours but the search turned up no explosives and the public was then allowed back inside. The French government has been forced to tighten security and counter-terrorism measures across the country, after threats over a military campaign against al-Qaida-linked fighters in Mali.
This is not the first time the Eiffel Tower has been evacuated due to such threats; there was a similar incident in 2012 and the structure was closed and searched twice in 2011.
Vandalism at Natural History Museum
Meanwhile, in a separate incident, an unidentified man broke into the Natural History Museum in the French capital and sawed the tusks off the preserved skeleton of an elephant that once belonged to King Louis XIV.
The New Zealand Herald reports the man used a chainsaw but was arrested while escaping from the scene of the crime. The tusk - an artefact weighing three kilograms - is not an original; it was added to the skeleton in the 19th century. The skeleton of the elephant dates back to the 17th century.
The French police have yet to make a statement but it is possible the theft was motivated by the money to be made from the ivory in the tusk. Elephant ivory is a valuable commodity on the world's illegal wildlife market; trade in elephant ivory is outlawed in most countries around the world.