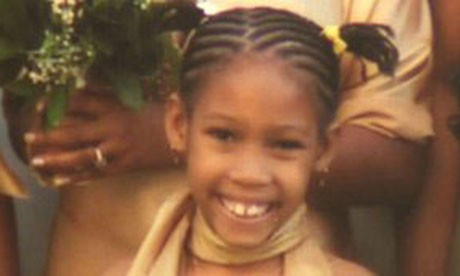 Eight people have been arrested following the fatal shooting of an eight-year-old British girl in Jamaica.
Imani Green, from Balham, South London, was shot at her cousin's shop in the northern coastal town of Duncans after an argument had broken out.
Imani was hit twice - once in the head - and died from her injuries. Three other people, believed to be two women and a man, were also injured in the shooting but are now thought to be in a stable condition in hospital.
Deputy Supt Steve Brown, from Jamaica's police force, has confirmed eight people have now been arrested in connection with the shooting and are being questioned.
He told the BBC: "We have taken people into custody as we search for a motive for the attack.
"We've heard about gang warfare but we find it a bit difficult to believe because where the incident took place it is a sleepy community, nothing happens there, it's an isolated incident.
"But it could be linked to a number of things and we are looking at all possibilities and following all the leads that we are getting.
"We are confident we will make a breakthrough very, very soon."
Tributes have been paid to the eight-year-old, who was a pupil at Fircroft Primary School in Tooting and also suffered from sickle cell anaemia.
Headteacher Anne Wilson said: "Imani was a happy, playful child who was popular with staff and pupils alike.
"She dealt with her illness very bravely and coped well with the special arrangements we had to have in place to support her.
"She had been given special permission to travel to Jamaica so that she could benefit from the warmer climate and we had been in contact with the local primary school she was attending."
Peter Kellond, the British Honorary Consul for Montego Bay, said: "This is obviously a desperately sad event and we are providing consular support to the family and other relatives."
Jamaica's national security minister, Peter Bunting, told the Jamaica Gleaner: "The senseless killing of a young, innocent child must outrage all well-thinking Jamaicans, and cause us to join our security forces in an intensified effort to rid our communities of criminals."